Ford claimed three accolades at the 2016 HonestJohn.co.uk reader awards. The UK's best-selling car, the Ford Fiesta, won Most Popular Small Hatchback; the dynamic Ford S-MAX collected Most Popular MPV and the iconic Ford Mustang declared the Most Popular Convertible.
Most Popular Small Hatchback
Ford sells a new Fiesta in the UK every 60 seconds* and at the end of April 2016, it had topped the UK car sales leader board for 90 consecutive months. Fiesta is available from £10,345 and offers customers a stylish, practical, well-equipped and fun-to-drive supermini.
Dan Harrison, editor of honestjohn.co.uk, said: "As an all-rounder the Ford Fiesta is a hard one to beat, proving equally at home on the motorway as it is around town. Our users also tell us they're impressed by the Fiesta's turbocharged EcoBoost engines, which deliver eager performance."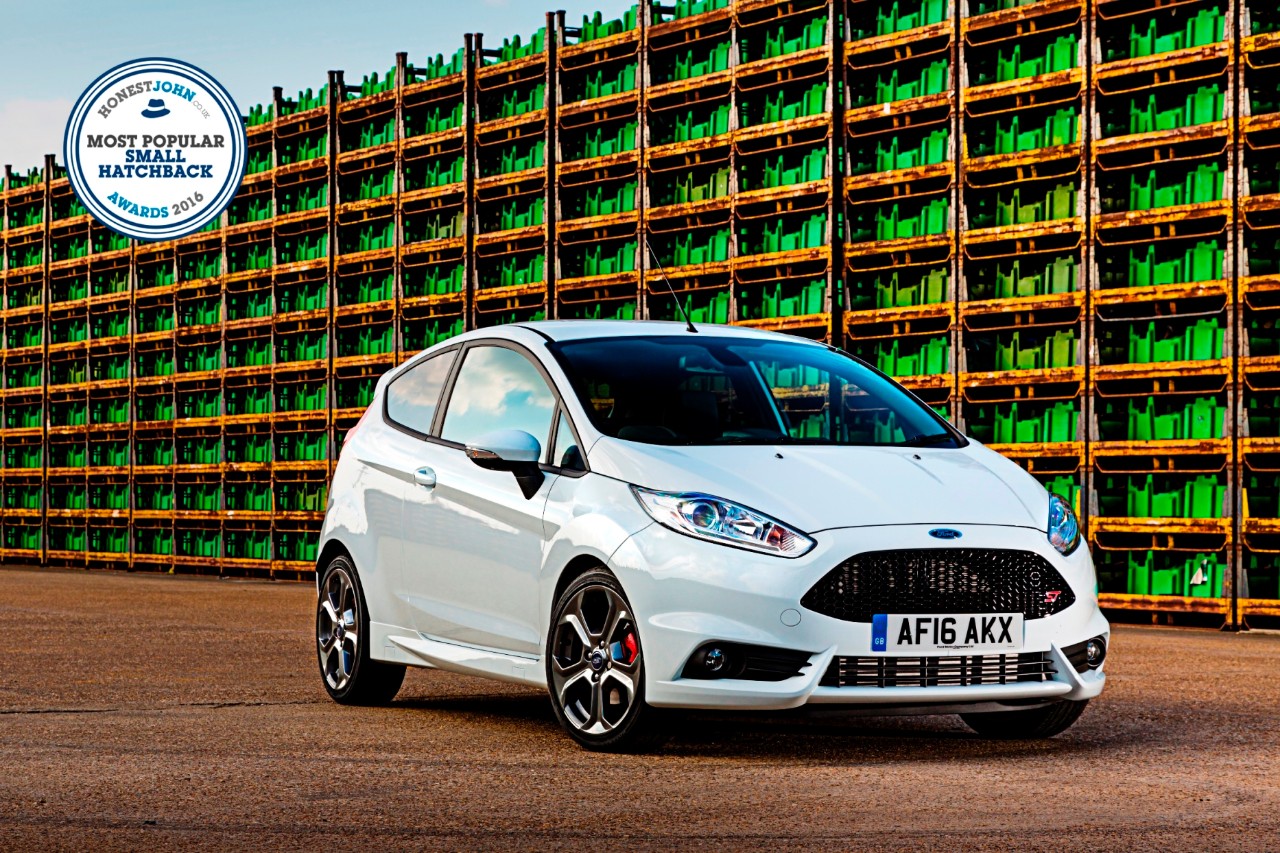 Most Popular MPV
The stylish and sporty Ford S-MAX has enjoyed a remarkable run of sales success in Britain, with over 87,000 UK registrations since its 2006 debut. Ford's latest version of this trend-setting, seven-seat, sports activity vehicle offers a range of more than 20 new technologies, including global debuts for Glare-Free Highbeam, Intelligent Speed Limiter and Ford Adaptive Steering. For the first time, the new S-MAX is also available with Ford's Intelligent All-Wheel-Drive (iAWD) system.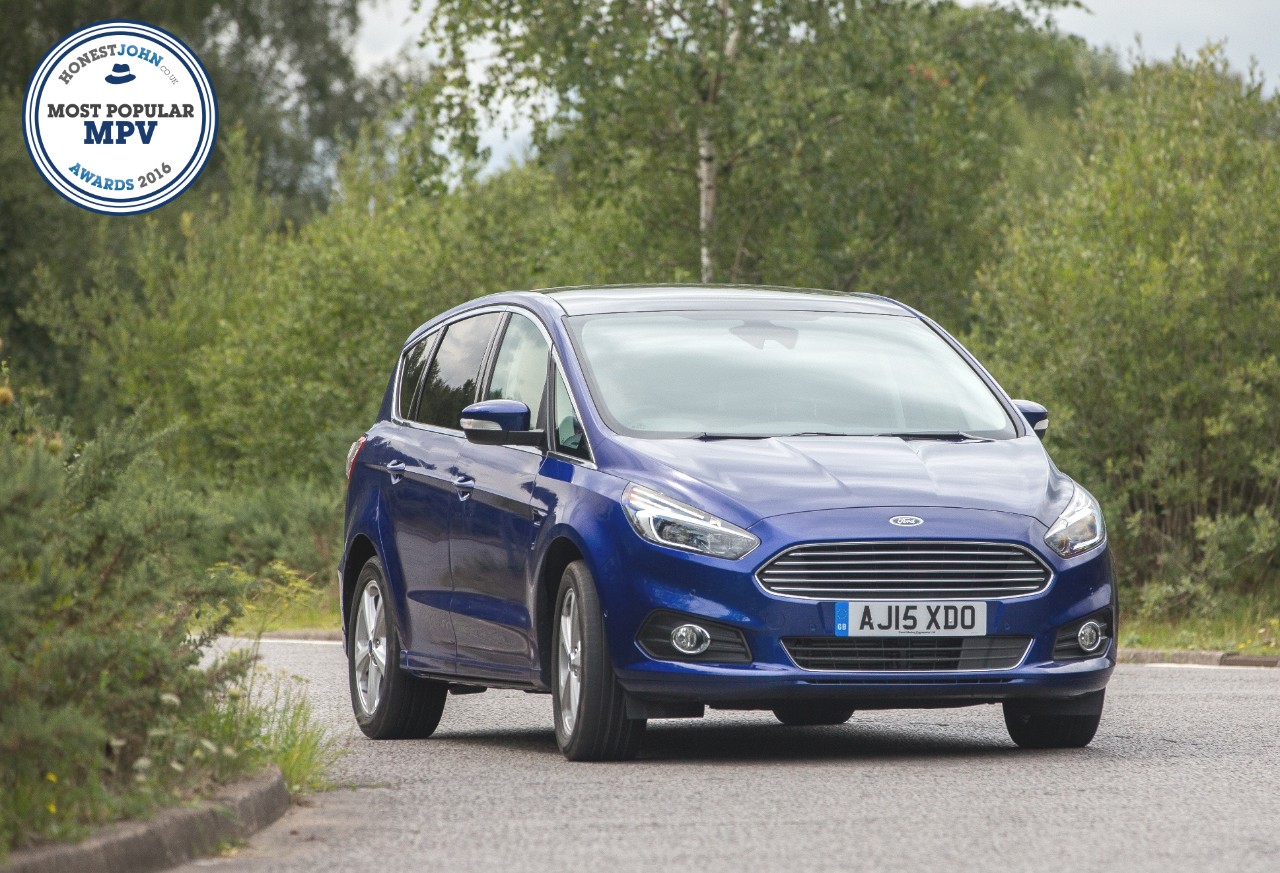 Most Popular Convertible
The Ford Mustang – introduced in the U.S. more than 50 years ago – has excited fans across the globe, but has never been available to order with right-hand drive, until now. Almost 4,000 customers have placed and order for a RHD Mustang in just 10 months.
Latest updates to Mustang include the addition of SYNC 3 with 8in colour touchscreen and a new array of colours including White Platinum, Grabber Blue and Lightning Blue.
Dan Harrison, editor of honestjohn.co.uk, said: "The Ford Mustang may be a truly iconic model, yet it has remained elusive for British drivers. So Ford's decision to finally officially sell it here was met with huge interest and enthusiasm. It came as no surprise to us that our audience were keen to read about the new Mustang. Given its affordable price tag, it represents a lot of car for the money, yet is always guaranteed to get attention."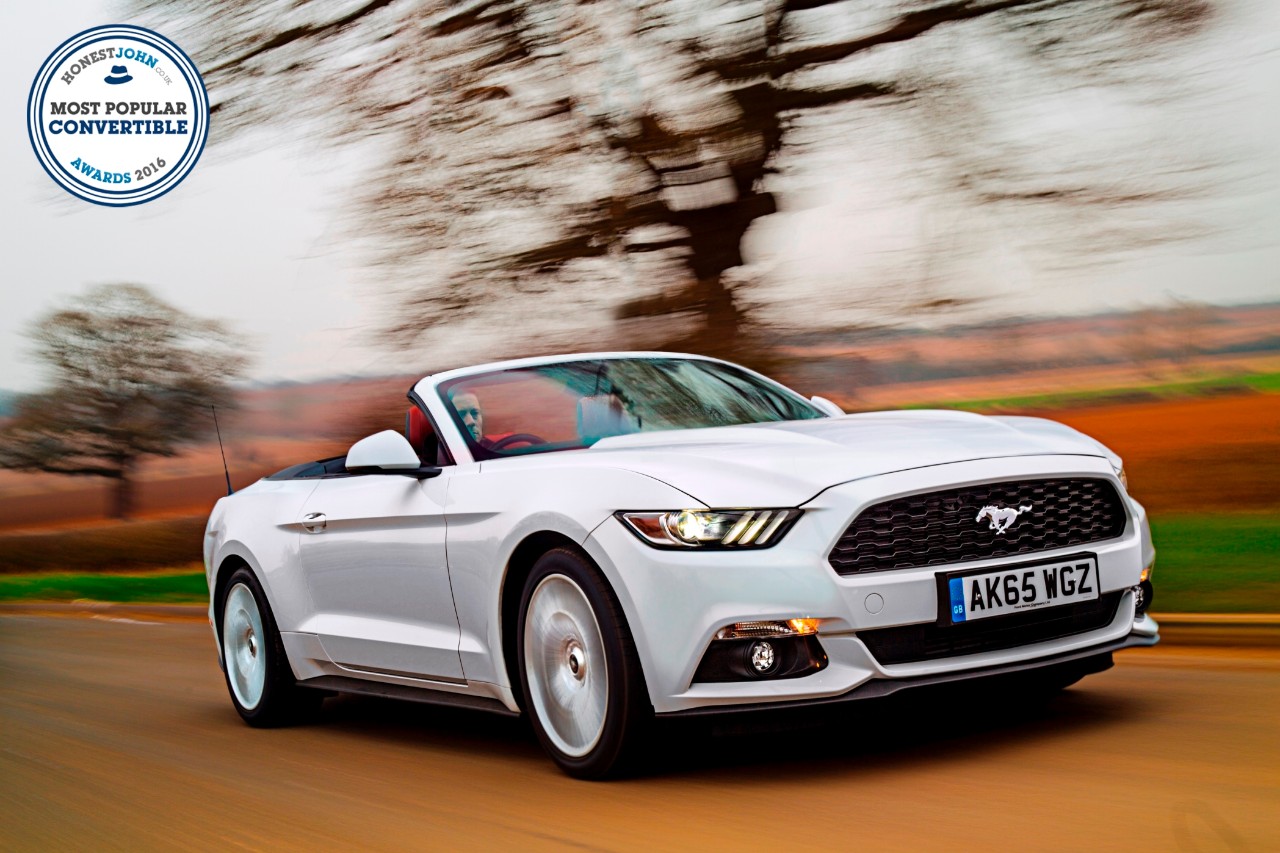 The honestjohn.co.uk awards are uniquely judged by their website users. The main awards recognise and reward the cars and vans that HonestJohn users search for most on the site. This data comes from the number of page views each review has had over the previous 12 months from April 2015 to April 2016. The site gets around 3 million visits every month with the majority of these users viewing car reviews.
Notes
* 124,800 business working minutes in a year