2017 Marks the 10th anniversary of Vospers Mazda supporting the Devon Air Ambulance Trust .
This year we have donated a silver Mazda2 as the top prize of their Grand Summer Drawer. The Devon Air Ambulance Trust are touring across many popular South West shows with the Mazda2 and are selling raffle tickets for only £1! You can also visit any of their charity shops to purchase raffle tickets too. Other prizes include a week long Lodge break and holiday vouchers!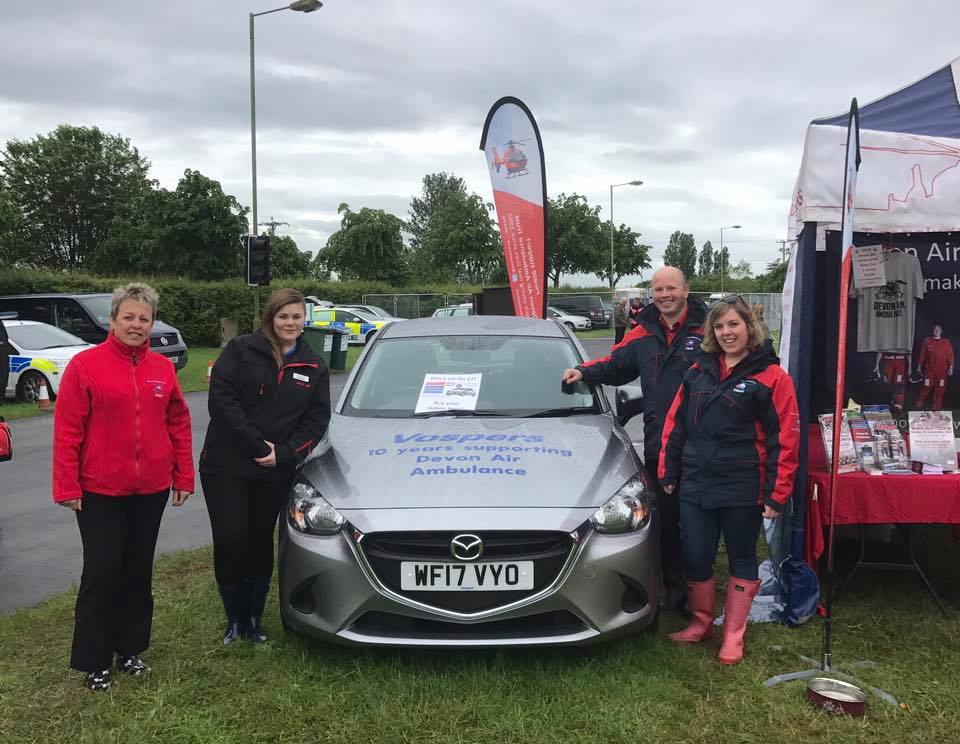 As a community we all know of the fantastic work the Devon Air Ambulance Trust does across the region but every year the Charity needs to raise £5.5 million to run the service. In addition, they need to raise around £1m more to build capital funds in order to ensure they can replace the aircraft after ten years' service and to meet significant maintenance and repair costs plus ambitious plans to extend our operating hours.
Vospers Mazda are planning to honour this special silver anniversary of support by holding a very special fundraising event. Stay tuned for more details that will be released later on in the summer.
If you would like to find out about more ways you can support this wonderful cause please visit their website here.