As a key sponsor of Exeter City Football Club, Vospers invited Christy Pym to attend the recent Ford 'ST-Line Test Days' event to take a spin in the new Fiesta ST-Line. Here's what he had to say about his experience…
"Many thanks to Vospers for asking me to test drive the new Fiesta ST-Line.
 I must admit, I was not overexcited to be driving a Fiesta, especially when there was a Mustang parked right next to it! But I was pleasantly surprised. I met the sales team at Marsh Barton and straight away thought wow that is a great looking car!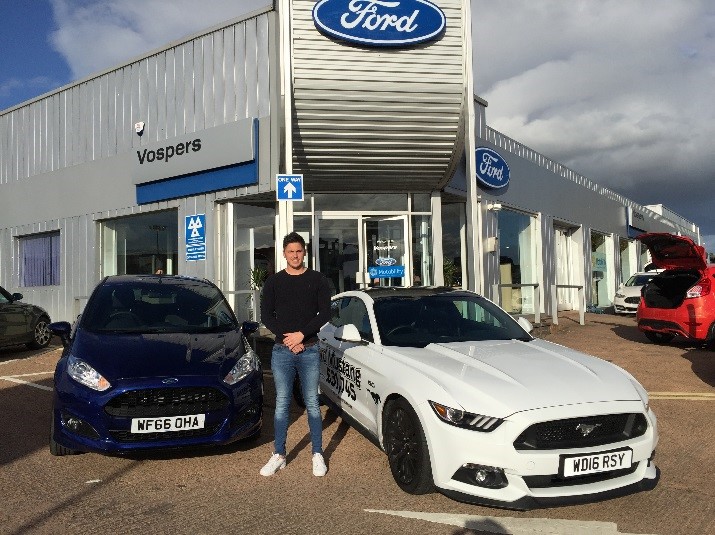 The car was more spacious that I first thought, and traveling through Exeter was a pleasure (I was tempted to go on the M5 as I am sure it could move) but resisted the urge. The Fiesta came with its own ST style body kit, so it looked sporty, the bespoke alloy wheels were a thing of beauty, and the blacked-out chrome side window line was a great touch. It was as comfortable as it was a pleasure to drive and certainly looked the part!
 In summary, it's a car that got me excited – and changed my perception of a Fiesta. I'd recommend any city supporter to try one."
Christy enjoyed his test day, and whilst the event is now over, the entire Ford range is available for test drives every day of the week – we do recommend calling ahead to book though. Discover Ford with Vospers Marsh Barton and find your next car.
Visit Vospers.com for our latest Ford offers