FORD MUSTANG IS BEST-SELLING SPORTS CAR ON THE PLANET; 15,000 MUSTANGS SOLD IN EUROPE IN 2016
Ford Mustang has been the best-selling sports car in the U.S. during the past 50 years, and now thanks to growing popularity in Europe and elsewhere, the iconic pony car is the most popular sports car in the world, according to Ford analysis of IHS Markit new vehicle registration data in the sports car segment.
Mustang expanded its sales lead in 2016 as the world's best-selling sports car, with more than 150,000 Mustangs sold, according to IHS Markit new vehicle registration data. Overall global sales increased 6 per cent over 2015, fuelled by non-U.S. market growth up 101 per cent with almost 45,000 Mustang vehicles sold outside the U.S.
In the first full year of sales in Europe, customers ordered 15,335 Mustangs across the region.* Mustang was the best-selling sports car in European markets including France, Sweden, Poland, the Czech Republic, Hungary, Romania, Finland and Greece.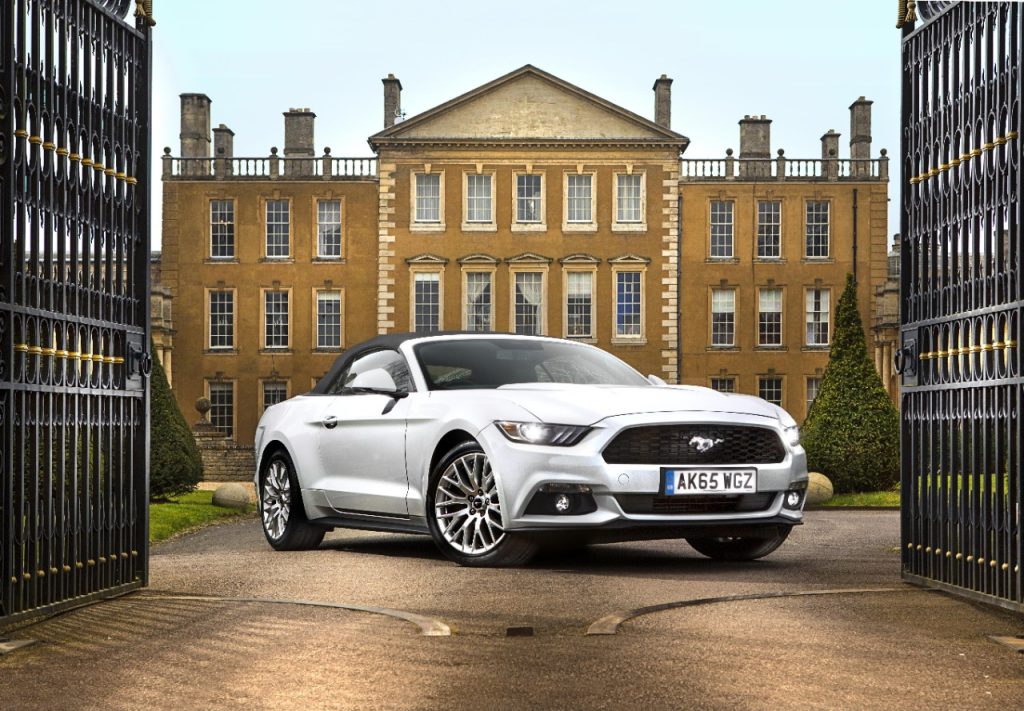 "From the Arctic Circle to the Mediterranean, the Ford Mustang has topped the sports car sales charts in markets across Europe," said Roelant de Waard, vice president, Marketing, Sales & Service, Ford of Europe. "European customers continue to play a significant role in the global success of Mustang. The iconic sports car's popularity with drivers of all ages and backgrounds shows no sign of waning – we sold 3,600 Mustangs in the region during the first three months of 2017."
Mustang's ascension to best-selling sports car in the world in 2016 was driven largely by continued global rollout that saw big sales gains in markets including Germany and China, as well as the car's introduction to smaller territories such as New Caledonia, Gibraltar and Bonaire.
Since launching in China in 2015, Mustang has become the best-selling sports car in the world's biggest auto market. Mustang sales in 2016 were up 74 per cent over 2015, according to IHS Markit new vehicle registrations.
Mustang – with more than 8.4 million likes – is the most-liked vehicle on Facebook, and is now available in 140 countries across all continents other than Antarctica. The Ford Mustang in Europe is available with Ford's 421 PS 5.0-litre V8 or 317 PS 2.3‑litre EcoBoost engines, and six-speed manual or automatic transmissions.
Ford recently introduced two new special edition Ford Mustang models with unique styling and premium specifications for customers in Europe.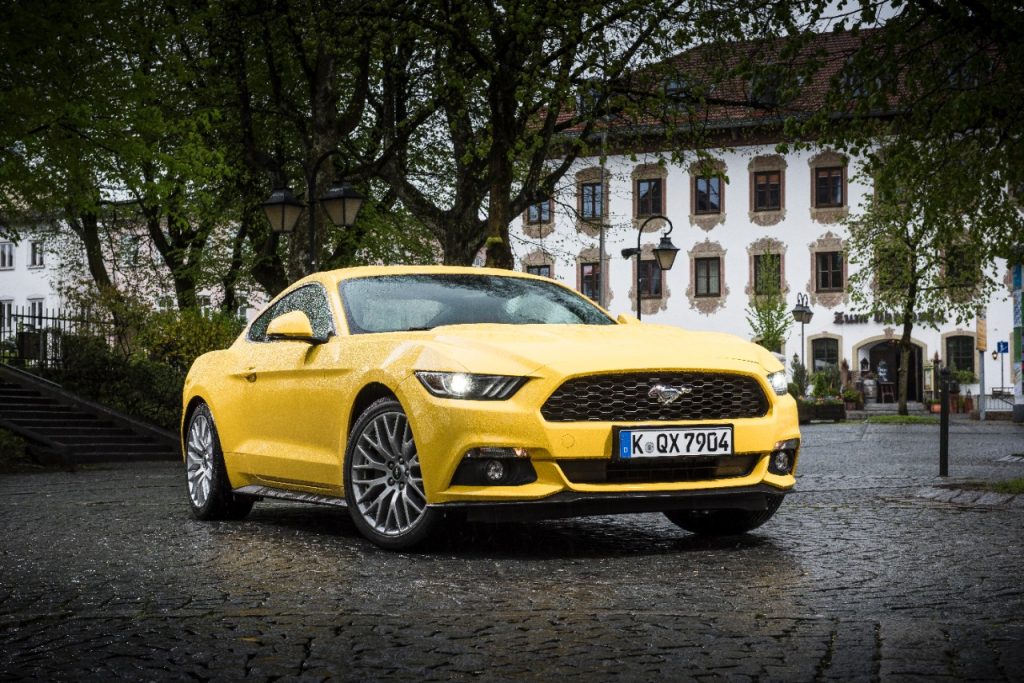 The Ford Mustang Black Shadow Edition is offered with the 5.0-litre V8 engine, six-speed manual or six-speed automatic transmission, and in four body colour options – Platinum White, Triple Yellow, Race Red and Grabber Blue. Unique bodystyling includes a black Pony emblem for the GT grille; exclusive black 19-inch Y‑spoke alloy wheels; dissolve-effect black stripes along the prominent bonnet bulge ridges and across the body-side between the lower wheel arches; and black 5.0-litre badges on the front wings.
The Ford Mustang Blue Edition channels the spirit of classic Mustang models that featured eye-catching "Grabber" colours, offering the Grabber Blue exterior body colour enhanced with central dissolve-effect black bonnet and roof stripes, and black 19-inch multi-spoke alloys wheels. Powertrain options include both 5.0-litre V8 and 2.3‑litre EcoBoost engines, with manual or automatic transmissions.
Interested in the Ford Mustang? Speak to Vospers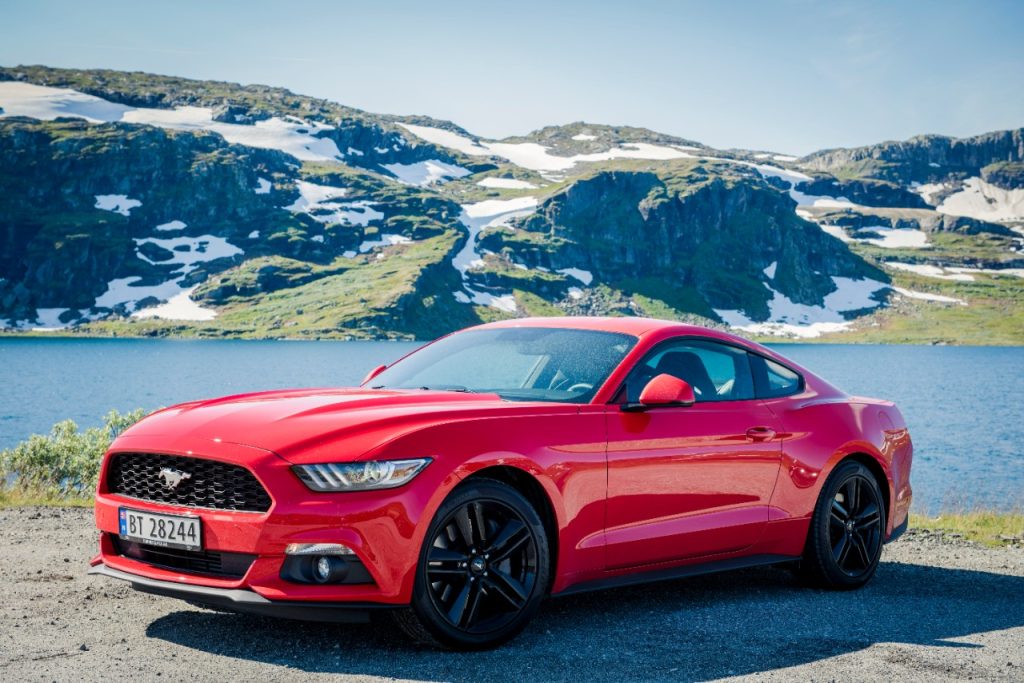 # # #
*The Euro 20 markets are: Austria, Belgium, Britain, Czech Republic, Denmark, Finland, France, Germany, Greece, Hungary, Ireland, Italy, Netherlands, Norway, Poland, Portugal, Spain, Romania, Sweden and Switzerland.