Leading British energy supplier SSE has switched on to the Ford Transit Custom as the preferred workhorse for its army of smart meter installers, with 507 specially equipped examples joining SSE's fleet.
The first of the strikingly liveried Transit Customs are already hitting the road as part of SSE's nationwide smart meter roll-out programme.
"We chose the Ford Transit Custom for this role for a number of reasons," said Gemma Trew, SSE van and truck fleet manager. "It was not simply a question of economics – although the Transit does offer excellent whole-life costs – driver comfort and load area convenience were significant factors too. The Transit's load space shape is ideal for the job."
SSE's Transit Customs are equipped with the powerful yet economical 2.0-litre 130PS Ford EcoBlue TDCi engine with Auto-Stop-Start technology. They are fitted with internal storage and racking systems at Qi Van Systems of Telford, Shropshire, and liveried at Mediafleet of Witney, Oxfordshire.
Delivery of the 507 Transit Customs will be completed by November and the vans will be in service across the UK. Their arrival on the SSE fleet will increase Ford's share of the company's 6,000-vehicle light commercial fleet to nearly 30 per cent.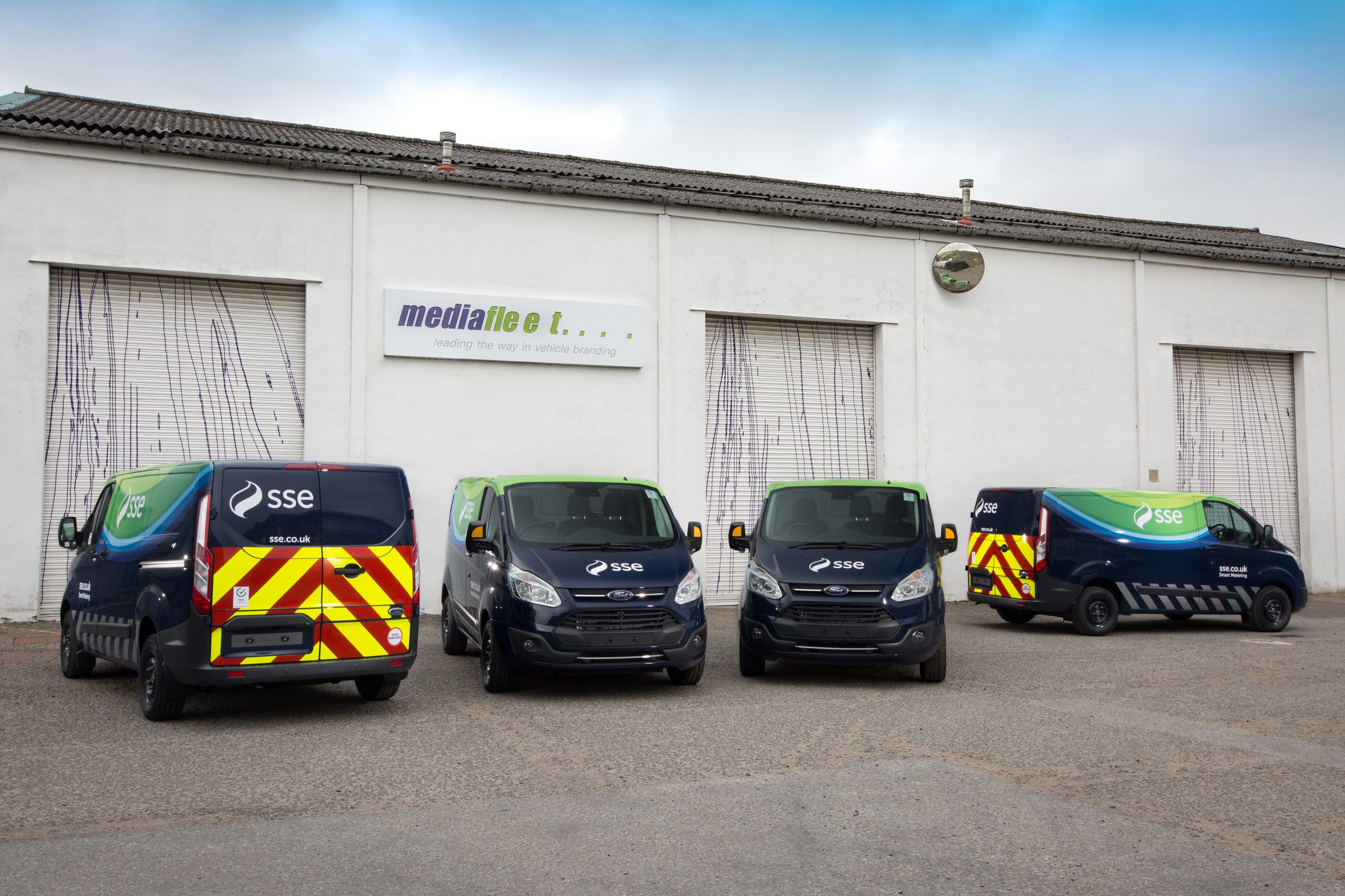 Stephen Gafson, Ford of Britain direct sales manager, said: "This is a massive order for Ford and one which underlines the competitiveness and desirability of the Transit Custom for major companies seeking a reliable and cost-effective solution."
Following its introduction in 2012 the Transit Custom established itself as Ford's top-selling commercial vehicle in the UK and across Europe. Last year's total European sales of Transit Custom stood at 118,000, a 15 per cent increase over the previous year's record figure.
More than 50,000 Transit Customs were sold in the UK last year, pushing total Transit registrations here, including Courier, Connect and the two-tonne Transit, to over 100,000.  Later this year a plug-in hybrid electric vehicle (PHEV) version of the Transit Custom will be delivered to 20 test fleets, with an emission-free range of over 30 miles and award winning Ford 1.0-litre petrol engine as a range extender.