Renault ZOE wins the Best Electric Car category at the Carbuyer Best Cars Awards 2017
ZOE praised for its 250 mile (NEDC) range, driveability and ease of ownership
Annual awards take into account reliability, value and running costs
All-electric ZOE priced from £13,995 (inc. PiCG)
The Renault ZOE has notched up another trophy win after being voted the Best Electric Car at the Carbuyer Best Cars Awards 2017.
The zero emissions-in-use ZOE was awarded the accolade after impressing the vastly experienced Carbuyer.co.uk team of motoring experts with its new Z.E. 40 battery enabling a 250 mile range (NEDC) – the longest available for a mainstream electric car – together with its high level of standard equipment, driveability and five-door practicality.
Judged with the needs of car buyers in mind, the annual Carbuyer Best Cars Awards take into account a car's reliability, price, running costs and how easy it is to live with in addition to how well it performs and handles. The award categories reflect the types of vehicles that are proven to be the most in-demand by Carbuyer's readers and follow the straight-talking, jargon-free approach that has made it one of the most respected car review websites in the country.
In the course of providing motorists with the very best information and determining the winners of its awards, the Carbuyer team tests more than 500 cars a year.
Stuart Milne, Editor, Carbuyer, said of the ZOE: "We've been impressed by the Renault ZOE, and with the increased range from the new 41kWh version, it's become a very easy car to recommend. If you choose this new version, you can also use an optional fast charger that takes the battery to 80 per cent capacity in just over an hour, while the worry and cost of battery replacement is taken care of by a leasing deal that costs from just £45 a month. The fact that the ZOE is a practical, good to drive and well equipped car comes as a welcome bonus."
Paul Flanagan, Managing Director, Groupe Renault UK, said: "We're delighted that the Renault ZOE has once again been recognised for its class-leading package, especially as this award win is heavily influenced by its ease-of-use and how enjoyable and affordable it is to own and maintain. It proves that ZOE is an excellent proposition for many car buyers and not just for those whose decision is based on its environmental compatibility."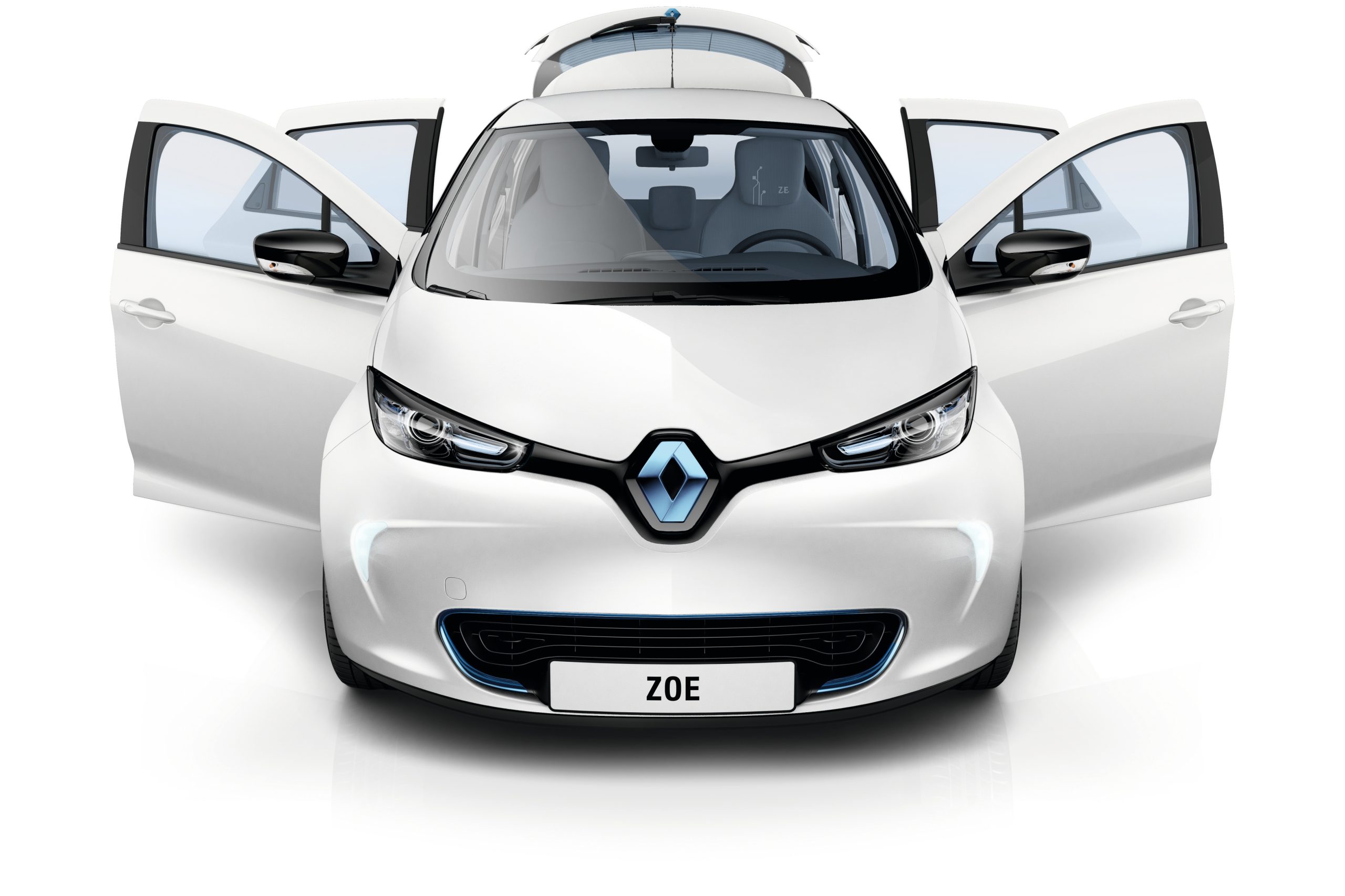 ZOE offers a well-equipped specification, five-door practicality and immense ease-of-use. Perfect around town and further afield, the ZOE's silent drive, instant torque and zero emissions-in-use make for a highly relaxing and environmentally-friendly driving experience. As standard, the stylish hatchback benefits from such features as cruise control, speed limiter, keycard entry with push button Start/Stop function, automatic climate control with one touch quick demist function and the Renault R-Link multimedia system including satellite navigation.
Adding to the ZOE's user-friendliness is its patented Chameleon™ charger that always allows ZOE to make the best use of whatever charging supply is available in order to speed up charging times. ZOE Dynamique Nav Rapid Charge can charge at up to 43kW, meaning that 0 to 80 per cent full can be achieved in as little as 30 minutes. ZOE retail customers benefit from a free fully installed 7kW home fast charger that charges ZOE from flat-to-full in just 3-4 hours. Using the My ZE Inter@ctive timer app customers are able to schedule the time that ZOE is charged and benefit from significantly lower off-peak electricity prices, while the car's numerous innovations include its unique heat pump. This is able to air condition and heat the ZOE more efficiently than a traditional system, meaning the car's occupants can stay comfortable without worrying about the range.
Available alongside the 43kW option, Renault estimates that the recently launched Z.E. 40 battery in ZOE, which enables a 250 mile (NEDC) range, has a real-world range of 186 miles in temperate conditions and 124 miles in extreme cold conditions.
The ZOE is part of Renault's Z.E. range made up of the Twizy and Kangoo Van Z.E. The ZOE range is priced from £13,995 (including Government PiCG plus monthly battery lease) in a choice of three trim levels, including a new top-of-the-range Signature Nav trim and can be purchased either outright or by leasing the battery.
The ZOE has been selling strongly in the UK with 1,482 examples sold in the first three-quarters of 2016 – a 33 per cent increase on the same period of 2015 – continuing the trend set in Europe where Renault was the best-selling electric vehicle manufacturer in 2015.  Purchases of ZOE represent one in six electric vehicles sold in the UK.
The ZOE is proving popular with the British public having been voted 'Best Supermini' in the Auto Express Driver Power Survey 2016 – coming second overall out of 183 models. The ZOE is also a three-time winner of What Car?'s 'Best Electric Car for less than £20,000' and a Which? 'Best Buy' in 2016.