Whether you're behind the wheel of a shiny new car or the much loved car you have owned for years, nothing blows the cobwebs away like a stunning scenic drive. Here in Devon and Cornwall we're lucky to be blessed with picturesque coastlines and rugged scenery aplenty – the reason so many families choose to spend their holidays here. There are also some fabulous scenic drives in England and the UK. We can't hog all the credit though so here's our lowdown on some of the top three scenic drives in the world and our favourite scenic drives in Cornwall.
Italy's Amalfi Coast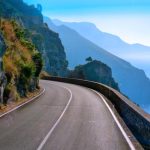 Italy the home of Alfa Romeo is also home to the The Amalfi Coast, renowned the world over for its natural beauty. Littered with picture postcard fishing villages and spectacular vistas across crystal clear waters with a backdrop of towering mountain tops, drives don't get much more amazing than this. You don't have to just take our word for it either as UNESCO has named this a World Heritage Site. Along your journey visit Amalfi, Ravello and Positano to sample local cuisine. Aaah romance is in the air!
New Zealand's North Island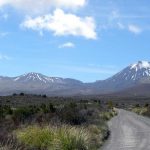 Well, the Hobbits can't all be wrong can they? This ridiculously stunning island has to be seen to be believed. From craggy coastlines to tropical paradises, geysers and remote towns and villages set among the mountains, New Zealand's North Island has a lot to offer. Between Auckland and Wellington you can enjoy not far off 500 miles of unbroken scenery taking in the best of the backdrops of Lord of the Rings along the way.
South America, La Paz – Arica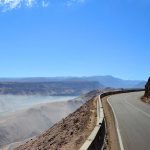 One of our editors, Charlotte, has taken this route and its incredible scenery has stayed with her ever since. Leaving behind the hustle and bustle of Bolivia's capital a drive toward Chile's Arica on the east coast of South America takes you through desolate, flat landscape dotted with shanty villages to very soon opening up to reveal the mountains rising ahead of you. On the border with Chile see active volcanoes and flamingos lazing in the sun. The journey to Chile winds through some rather hair-raising passages with sheer drops, but the views are nothing short of breath-taking. What are you waiting for?
Now, getting closer to home,  if you're looking for UK scenic drives or just looking for things to do in Cornwall then we asked the team at Vospers Truro to tell us their favourite local drive. Matthew Gilbert, General Sales Manager, Vospers of Truro, shared one of his favourite scenic drives in Cornwall with us;
"A lovely drive is from Newquay to Mawgan Porth to St Merryn and Padstow (B3276). It's breath-taking and my one of my favourite areas. Once at Padstow you can take The Camel Trail bike ride to Wadebridge and onto Bodmin. You can also take the Ferry from Padstow to Rock or enjoy Rick Stein's Fish n Chips in Padstow. Rock to me is a lovely area and I will be spending my Honeymoon there in June!"
There you heard it from us first. We hope it wasn't a surprise for Matthew's future wife!
If you are planning to enjoy a long leisurely drive then please do take a moment to check the essentials on your car first such as tyres, water and oil.
Do you have favourite scenic drives in Cornwall or Devon? Which are your favourite scenic drives in England or the rest of the UK? We'd love to hear about it. Please share it with us and other Vospers Blog readers.