The impact that our energy consumption has on our environment has never been more evident. All of us, individuals and businesses alike, strive to reduce our negative impact on the environment. This article addresses what Vospers is doing to meet our Environmental Commitments.
Vospers Environmental Commitments
As a family run and local business, Vospers has many commitments in place, including Environmental Commitments such as:
Waste Management
Solar Energy
Carbon Footprint Reduction
In recent times everybody has become more aware of the increase in cost of energy. At home you are probably being more active in reducing what you are using? This is driven by a want/need to save money and reduce cost. At the same time it will also be helping reduce your environmental impact.
Vospers believes in being efficient as well as saving unnecessary costs (allowing us to pass on savings to customers and our colleagues). With this in mind, Vospers have put in place the above Environmental Commitments. As well as this we have implemented simple measures our colleagues can undertake to help:
Turn off any non-essential equipment if it is not being used
Reduce non-essential travel by holding meetings over MS Teams or car-sharing
Make sure that computers, lighting, and machinery, are turned off overnight
Reduce waste wherever possible, reduce printing, and follow internal recycling processes
Environmental Commitment: Waste management
As a business Vospers produces a varied amount of waste. This ranges from general waste including: paper, drink cans, and packaging. To more specialist waste including: workshop oils, metal parts, and cardboard. As well as this, Vospers are in partnership with Slicker, giving Vospers the ability to be able to process all waste to remove and recycle the majority of our produced waste.
Although general waste all goes into one bin in our offices and showrooms, it is processed, sorted, and everything possible is recycled thanks to Devon Contract Waste Recovery Centre. Waste is sorted and either re-used or upcycled e.g. plastic benches. This reduces any requirement to send waste to landfill as well as supporting the local community.
Oil and waste products from our vehicle workshops, are collected by Slicker with oil being reprocessed into base oil products. These oils are then used in the production of new carbon efficient lubricants, emitting 30% less CO2 then crude oil.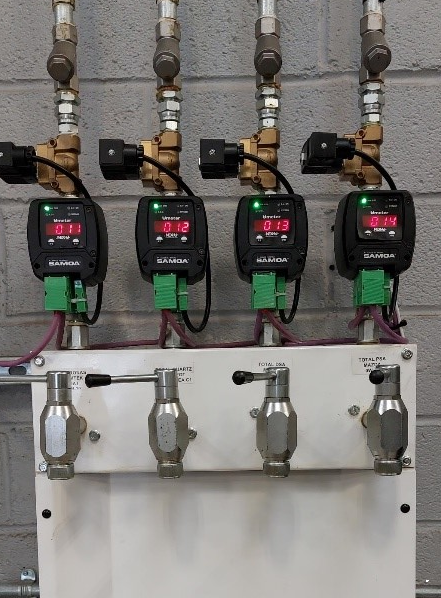 Issued parts produce a large amount of packaging, mainly cardboard. As such Vospers has invested in an industrial cardboard compactor at our Marsh Mills location, our Parts hub. This allows the business to recover as much cardboard as possible, compacting it into bales.
What's more, teams at other locations make use of our internal parts van network, to collect and deliver cardboard back to Marsh Mills within their normal daily regional journeys. This allows as much cardboard as possible to be baled up and processed for recycling sell-back.
Other materials that are common in our Parts operations are wood (pallets), scrap metal, and electrical items, all of which are recycled through our waste partners, to help keep waste to landfill at a minimum.
Environmental Commitment: Solar Energy
Solar power is a key part of our overall strategy at Vospers, with panels on the roofs of our two biggest locations, Plymouth and Exeter.
At Vospers Marsh Mills, Plymouth, we have for many years (since 2013) had a 50kW PV system of solar panels on the roof of our dealerships. More recently in 2023, additional 100kW PV systems have been installed, to supplement our electricity usage.
At Vospers Matford, Exeter, we have installed a 230 kW PV system that will supply all of the buildings electricity output during the summer months, and export any spare capacity back to the National Grid.
Vospers solar panels produced 39.9 MWh of power during 2022 which offset the equivalent electric of 13,300 kettle usages. The solar panels have saved 10,300 Kg of CO2 which would be equivalent to 480 trees being planted.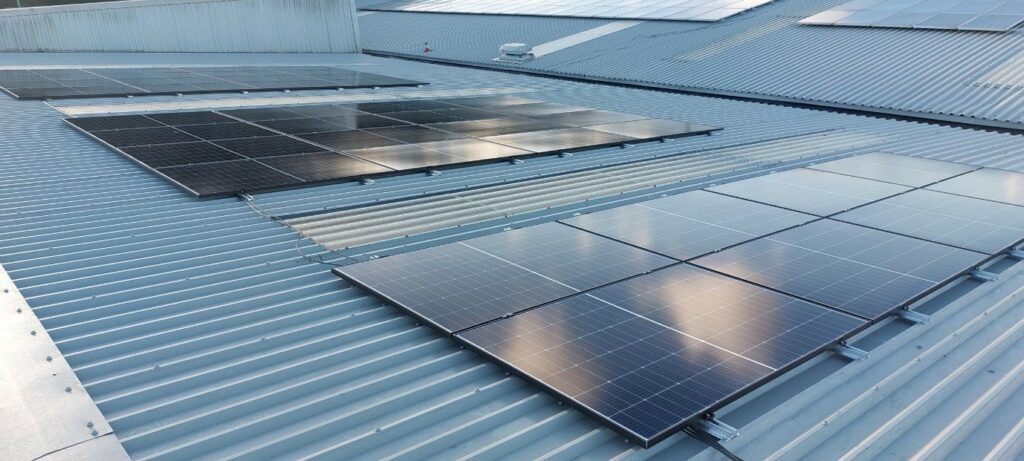 Environmental Commitment: Carbon Footprint & Energy Saving Investment
Vospers have investigated areas of high usage across the business and have undertaken the following actions to reduce our carbon footprint and save energy where possible:
Lighting changes from tube to LED in the workshops throughout all sites
Lighting at Valley Road Bodyshop Centre was changed from 160w to 100w LED lights saving 3.1 kW/hr. With an average cost saving of 50p/kW which equates to £4,260 a year
Mechanical sensors have been installed in our Parts warehouses at Marsh Mills and Matford to reduce lighting usage when staff are not working in specific areas
Office areas that are high lighting usage have been changed to LED lighting
Ensuring the Oil on demand system at Marsh Mills, Matford, and Treliske, delivers the required amount of oil for servicing demand, to reduce waste oil and the storage of oil barrels
Water reclamation in wash bays at Matford to recycle water reducing wastage
Ultra-rapid Electric Vehicles (EV) chargers have been installed at Marsh Mills (300 kW), Matford (225 kW), and Treliske (150 kW), to support the increase in EV car sales.
Cycle to Work scheme for colleagues to help with purchasing bicycles reducing car travel
Reduction in printing across the business with several key processes going paperless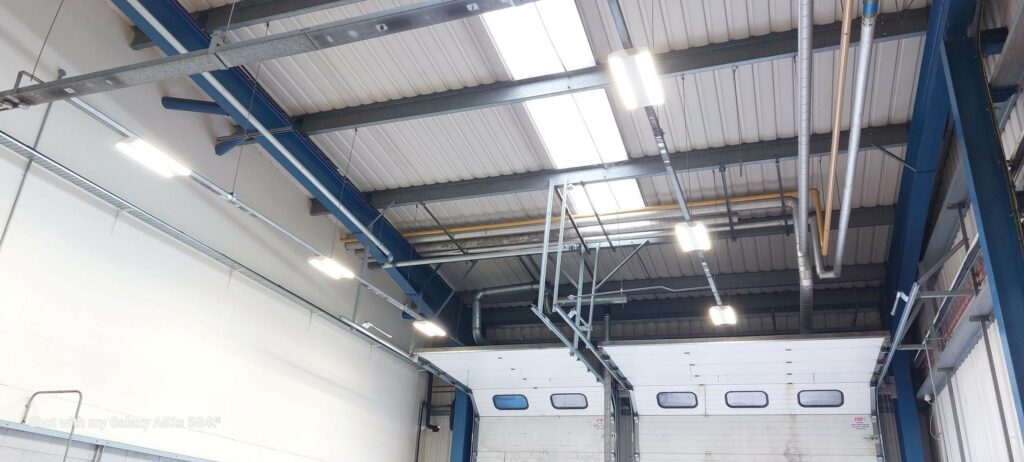 Future Projects
Reduction of Carbon Footprint as well as move towards Net Zero
Confirming that all sites are using the minimum of power when closed
Commitment to reduce fleet combustion engine vehicles to Hybrid or BEV vehicles by 2025
Continue where possible to install move EV charging points for both colleagues and customers
Replacing high energy usage and old equipment with better energy efficient equipment
Reduce single use plastics to a more environmentally friendly alternative
Collaborate with our supply partners to reduce packaging and general waste
Summary
Vospers are dedicated to managing daily operations in the areas of: waste, electrical consumption management, green energy products, and reducing our carbon footprint. As well as these environmental commitments, as a business we are fully engaged with reducing our Carbon Footprint and managing our waste and utilities output where possible, using sustainable alternatives.
Further updates on Vospers green policies and environmental commitments will be released in future articles. To find out more, visit our Corporate Social Responsibility page on our website.