2023 saw Vospers achieve a record breaking 72 sales over three days at The Royal Cornwall Show 8th – 10th of June.
Vospers have been attending the Royal Cornwall Show for over a decade. This year our stand implemented a number of changes including having a larger marquee and a 'scan to win' competition. The 'scan to win' competition featured prizes and promotions collated from the other business showcasing at the show. This allowed us to not only promote ourselves but also other local businesses operating in Cornwall.
Darren Bennett, Group Marketing Manager said: "Our presence at the Royal Cornwall Show goes from strength to strength every year. With our stand looking even better this year thanks to a larger customer hospitality marquee. The feedback from customers was fantastic."
It has become a Vospers show tradition to hand out complimentary Malcolm Barnecutts pasties to customers new and existing alike who visit our stand and chat to us their mobility needs. The pasties and hard work must have paid off this year. anot only did we achieve the highest level of sales at the Royal Cornwall Show compared to previous years, we also generated almost 400 leads for 'future interest' that our teams follow up in the days, weeks, and months after the show itself.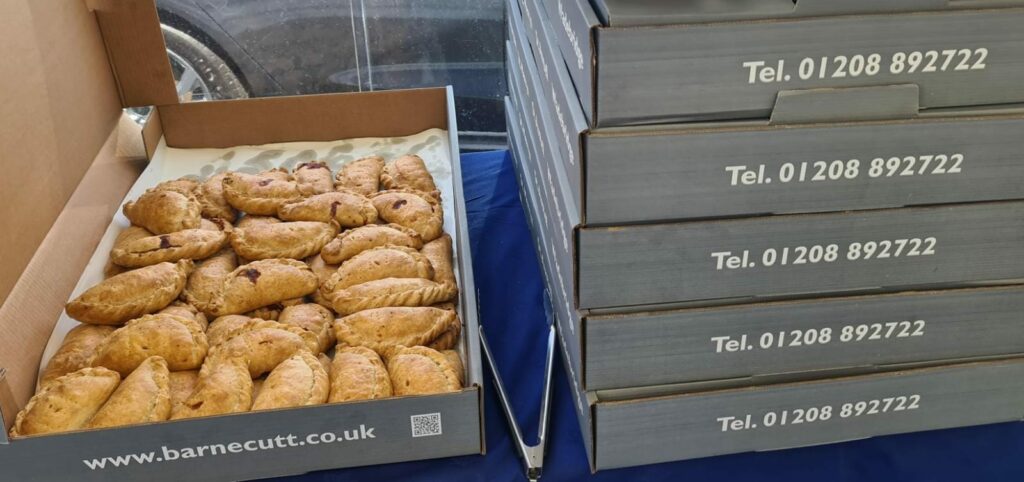 Aaron Silcock, Vospers Group Car Sales Assistant Director had this to say: "There was some stand out performances in sales, effort, and also turn-around performance from previous years! It really was a great event and our teams did brilliantly."
Peter Vosper, Vospers Chairman, who attended the show and was on the stand talking with customers, told staff: "I heard so many good stories about you all and felt very proud."
We can't thank our teams enough for the success of the 2023 show, their hard work coupled with our strategic improvements meant we over achieved setting new records of success. And this is only the beginning, as next year Vospers will return to the show and aim to do event better.
To find your nearest Vospers dealership visit: https://www.vospers.com