AutoExpress Best Cars for Students on a Budget
Ford Fiesta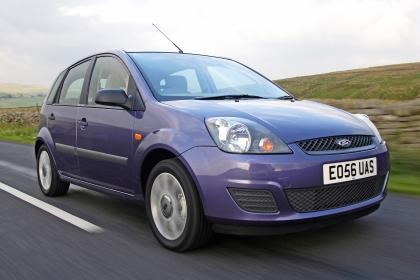 Model: 2006 Ford Fiesta 1.25 Zetec
CO2/annual road tax: 147g/km/£145
Official fuel economy: 45mpg
Insurance group: 9
The Fiesta has been the UK's favourite small car since it was launched 40 years ago. It's easy to see why – whatever your budget, a Ford supermini is within reach. You won't get a current model for £1,500, but you can secure a 2006 Mk6 Fiesta 1.25 that's covered 70,000 miles. For your money, you'll have a car that's great to drive, cheap to run and practical. Go for the more modern 1.25 engine and avoid Studio editions; aim for at least a Zetec. Listen for worn drop links in the front suspension (they creak) and on three-door cars, make sure the front seats tilt forward, as the cable can break.
Renault Clio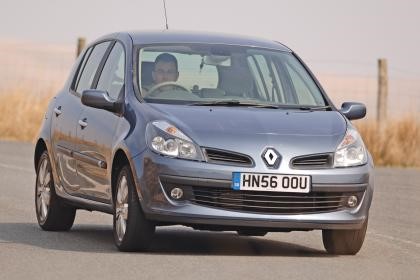 Model: 2007 Renault Clio 1.4 Expression
CO2/annual road tax: 139g/km/£130
Official fuel economy: 47mpg
Insurance group: 8
Sold between 2005 and 2013, the Renault Clio Mk3 represents excellent value for money, plus it's great fun. For £1,500, you can buy a 90,000-mile 2007 car with a 1.4-litre petrol engine. Despite the name, avoid the Campus editions, and the entry-level Extreme is too basic, so go for a 1.2 Expression. The Clio is one of the few small cars where we'd also recommend looking at a diesel, but £1,500 nets only a high-mileage 1.5 dCi and these Clios can be fragile, with petrol engines more reliable. Check for interior wear, make sure the air-con works and test all of the electrics.
SEAT Ibiza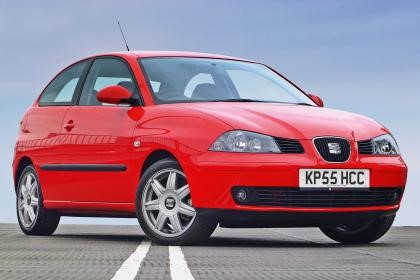 Model: 2006 SEAT Ibiza 1.2 Reference
CO2/annual road tax: 140g/km/£130
Official fuel economy: 47mpg
Insurance group: 6
SEAT has long aimed its cars at younger buyers, which is why the Ibiza is so popular with students. As good to drive as it is to look at, the supermini offers strong value with decent carrying capacity and a good level of kit. For £2,000, you can get a 60,000-mile 2006 Mk4 Ibiza 1.2 Reference. Spend an extra £500 and the next generation, launched in 2008, can be yours. But check the history before you buy, as the Ibiza is popular with young drivers who often scrape and neglect their cars. Also make sure the cambelt has been replaced on schedule and that the electrics work, as they can be temperamental.
Check out our extensive range of used cars here: vospers.com
Full article available here: http://bit.ly/2cZDB3h