DACIA BECOMES OFFICIAL SPONSOR OF PRIME TIME ON DAVE
Dacia sponsors peak time programming on 'the home of witty banter', Dave
Eight different idents will be aired on weekdays between 9pm and 11:40pm
In keeping with Dacia's straight-talking image, the idents mock traditional advertising clichés
Prime Time weekday sponsorship with slogan 'Keeping it simple with Prime Time on Dave' runs for one year
Dacia UK has partnered with UKTV channel Dave as its Prime Time programming sponsor. The one year sponsorship will feature across the channel's best loved shows including: QI, Mock the Week, Dave Gorman: Modern Life is Goodish and Red Dwarf.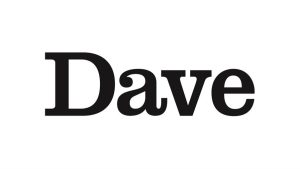 Dave is known as the 'home of witty banter' and this brand new sponsorship allows Dacia to tap into the channel's core audience of young males.
The partnership showcases over eight different bespoke idents each featuring the Dacia Duster and the slogan: 'Keeping it simple with Prime Time on Dave'. From a fake family to a fibreglass rhino, the 10 second adverts mock the traditional automotive advertising clichés, keeping true to the straight-talking tone of voice that differentiates Dacia within the car industry.
James Boyer, Marketing Director, Groupe Renault UK said: "Dacia provides an alternative proposition for British car buyers – it's straight-talking, anti-frivolous and easy to understand which has been key to delivering its unique position in the market. In that sense, Dave and Dacia draw many parallels so the sponsorship was an immediate choice for Dacia to be able speak to its core audience. Dave gives us a great opportunity to establish our tone of voice and what the brand stands for."
Rupinder Downie, Partnership Controller, Channel 4 comments: "UKTV offers an incredible portfolio of opportunities to sponsors. We're delighted to be working with Dacia to provide them with year round presence across Prime Time on Dave, a highly sought after programming strand."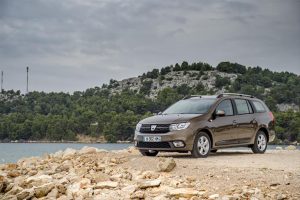 Dacia has proven very popular with owners and critics alike since launching just over three years ago.  What Car? magazine have rated the Sandero 'Best Small Car under £12,000' for four consecutive years.  One of the UK's largest automotive owner satisfaction studies, Auto Express Driver Power, has placed Dacia in its top five best manufacturers for three consecutive years, out of 32 brands featured in the 2016 survey, with customers praising the brand's reliability in particular. In the separate 2016 Auto Express Driver Power Dealer Aftersales Satisfaction survey customers rated Dacia as second overall in the industry for dealer service – ahead of all premium and luxury brands. Dacia was ranked fourth out of 34 brands for customer satisfaction, with a 90 per cent satisfaction score, in the 2016 Which? Car survey.
The Dacia range comprises the Sandero five-door hatchback, available in three trim levels with a choice of two petrol engines and one diesel engine. Pricing starts from £5,995, making it the most affordable new car on sale in the UK today. The Sandero Stepway is the UK's most affordable crossover – priced from £8,495.  It combines hatchback practicality with SUV looks and is available in two trim levels with a choice of a petrol or diesel engine.
The versatile Dacia Logan MCV offers a huge amount of space yet is the UK's most affordable estate car, priced from £6,995 OTR.  The multiple award-winning Duster is the most affordable SUV on the UK market today – priced from £9,495. Duster is available in a choice of three trim levels, with 1.6-litre petrol or 1.5-litre dCi diesel engines and in 4×2 or 4×4 set-ups.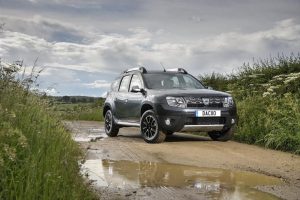 Over 90,000 Dacia models have been sold in the UK since its launch in January 2013. More than four million Dacias have been sold since Groupe Renault reintroduced the brand in Europe in 2004.