FORD FIESTA ST NOW AVAILABLE IN 5-DOOR BODYSTYLE; OFFERS GREATER PRACTICALITY, SAME CLASS-LEADING PERFORMANCE
New Fiesta ST 5-door now available to order in Europe for the first time
Fiesta ST 5-door enhances practicality of class-leading hot hatchback while retaining award-winning performance and driving dynamics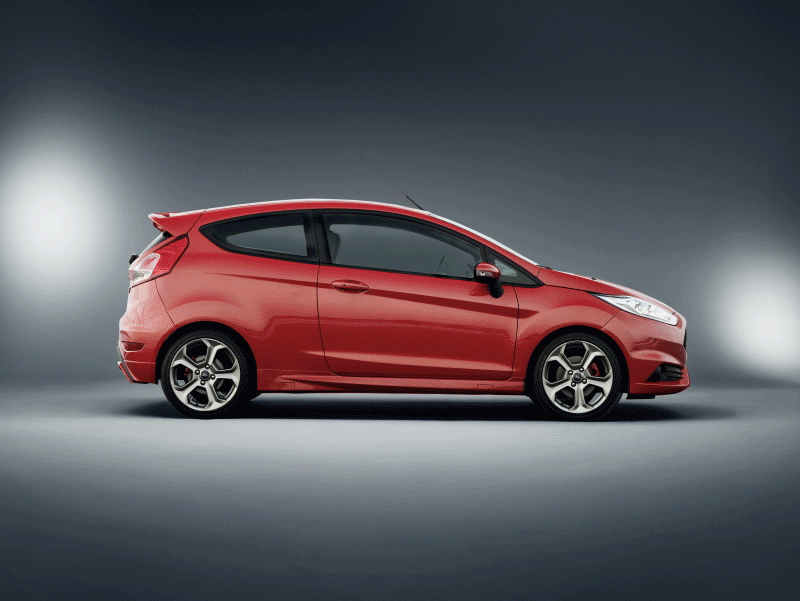 COLOGNE, Germany, Sept. 27, 2016 – The Ford Fiesta ST compact performance hatchback is for the first time available to order in Europe in 5-door bodystyle alongside the 3‑door model.
The Fiesta ST 5-door offers additional practicality with easier access to the rear seats for passengers and for parents with small children, while retaining the performance and class-leading driving dynamics that earned the Fiesta ST more than 20 awards from around the globe during its first year on sale.
The model's 1.6-litre EcoBoost petrol engine delivers 182 PS and 240 Nm of torque, enabling 0‑100 km/h (0-62 mph) acceleration in 6.9 seconds alongside 6.1 l/100 km (46.3 mpg) fuel efficiency and 141 g/km CO2 emissions.* A Ford Performance-tuned chassis features optimised suspension, steering and brakes, supported by enhanced Torque Vectoring Control – which applies brake force to the inside front wheel when cornering to improve road holding and reduce understeer without affecting speed – and 3-mode Electronic Stability Control.
"Ford has now sold more than 38,000 Fiesta STs in Europe since we introduced the acclaimed hot hatchback in 2013, and growing numbers of customers have been asking us for a 5-door version," said Roelant de Waard, vice president, Marketing, Sales & Service, Ford of Europe. "The new Fiesta ST 5-door makes an affordable Ford Performance driving experience accessible to an even greater number of customers."
Ford predicts the Fiesta ST 5-door model will account for 25 per cent of Fiesta ST sales in Europe. Exclusive Fiesta ST styling includes 17-inch alloy wheels, unique grille, dynamic headlight design, and rear diffuser element for the exterior. Five available colour options include Race Red and Spirit Blue. Recaro seats and unique ST detailing feature for the interior.
Ford earlier this year also revealed the new 200 PS Fiesta ST200 – available in 3-door bodystyle only – with 6.7 second 100 km/h (0-62 mph) acceleration.