ServCity, is a consortium project backed by Nissan and supported by the UK Government. An event took place in London on Friday 17th February which summed up their current research. This was with the hopes to reach a conclusion about deploying advanced autonomous drive technology in complex urban environments.
After 3 years of research and more than 1,600 autonomous test miles driven, Nissan, alongside consortium partners, developed a blueprint. This blueprint will help UK cities to incorporate advanced autonomous vehicle technologies as well as to merge these technologies with city infrastructure. The project also addressed possible ways in which cities could deliver a "Robotaxi" style service in the future.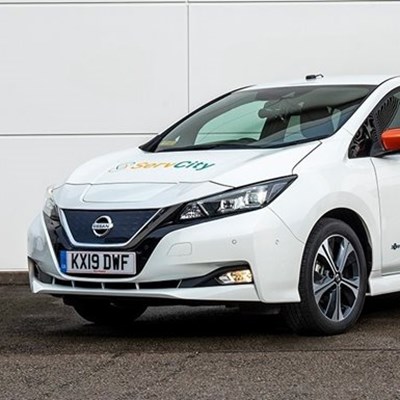 The ServCity 'Connected and Autonomous Vehicle
The ServCity 'Connected and Autonomous Vehicle' (CAV), built using a 100% electric Nissan LEAF, has successfully completed a series of challenging validation trials. ServCity now has access to the full capabilities of SMLL (Smart Mobility Living Lab). SMLL uses its network of roadside sensors and a data processing suite to create a co-operative infrastructure environment. During the validation trials SMLL was used to send new sources of data to the CAV improving its situational awareness.
The SMLL infrastructure also has the ability to detect objects which are not within a vehicles line of sight and reports back to the CAV. This allows the vehicle to manoeuvre around potential obstacles and ensure smooth traffic flow. This project has been backed by UK Government funding. Nissan believes this project will give people the confidence that CAVs are safe to introduce on UK roads and it will take us one step further into the future.