Vospers secured a top 10 place in the Automotive Reputation Report for Small & Medium-Sized UK Dealer Groups, with a 7th place ranking.
Chairman of Vospers, Peter Vosper, said: "I'm delighted to see Vospers ranked so highly in these results. We have been serving generations of customers for over 75 years. It is fantastic to see our family business alongside our family values, ranking so highly against the competition."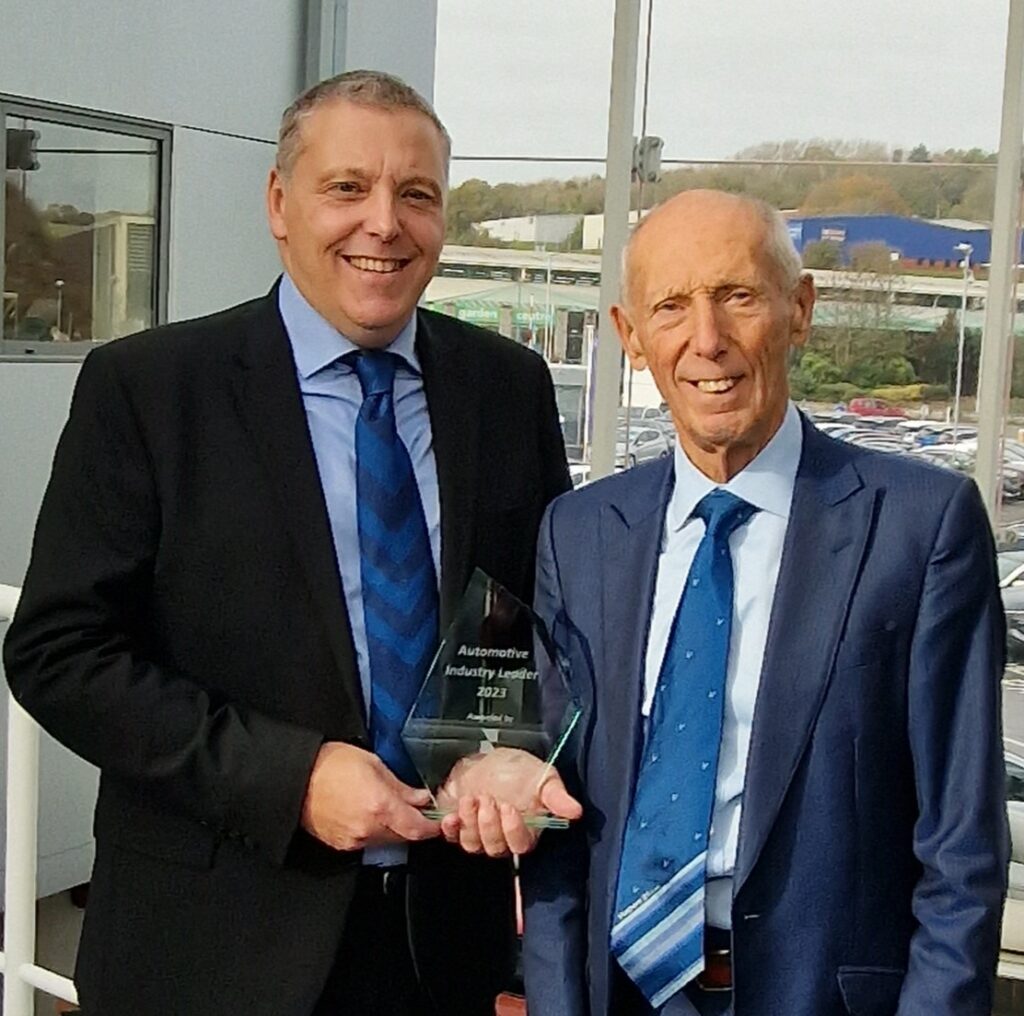 What is the Automotive Reputation Report?
Reputation is an independent data science organisation that captures real world customer views. The Automotive Reputation Report highlights the significant role of customer feedback in the automotive industry. The 2023 report also included Small & Medium-Sized Dealer Group rankings for the first time.
As well as producing such reports, Reputation acts as a global customer survey and feedback management tool. As a result of Reputation providing this tool, businesses of all kinds can encourage, capture, and respond to customer surveys & feedback. This allows companies to learn how they are performing in the eyes of their customers. This information can be used for a business to improve itself.
Vospers Achievement
The recently released Automotive Report ranks Vospers 7th for UK Small & Medium-Sized dealer groups. With a focus on customer experience, everyone at Vospers is delighted to have achieved a top 10 place. That being said, as a result of placing so highly this year, the company have their sights set on a top 5 place for next year.
Nick Vosper, Managing Director, said: "The team at Vospers work extremely hard to deliver an exceptional experience for our customers and this achievement recognises their feedback from all areas of the business"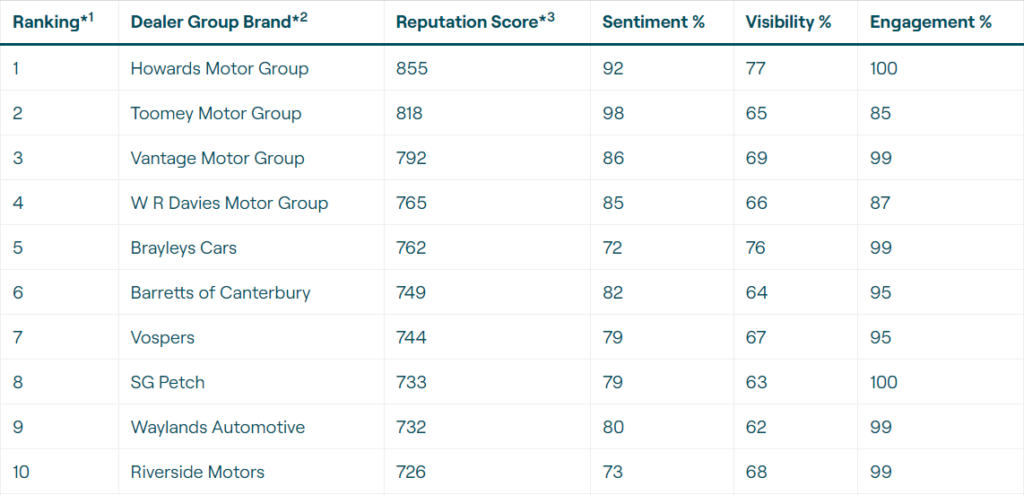 Vospers has been campaigning for three years to have a Small & Medium-Sized dealer group rankings released. They were delighted to see this come to fruition for 2023. Especially seeing the top 10 position achieved.
Nick Vosper continued: "We read every review we receive and are honoured that our customers are so happy with the service that they receive from our team. This achievement has been made possible by the efforts of the amazing people working in Vospers and the Chairman, Peter my father has his own award to recognise excellence in customer service. We will listen and learn from our customers to improve their sales and aftersales experience to make it best-in-class in the industry."
Are you based in the South West? Consider joining our fantastic team, view current vacancies here.
In the market for a new car, van, or pickup? Or perhaps your Service is due? Visit the Vospers website today to start your journey with Vospers. Or visit your local Vospers dealership.