As you may already be aware, Ford will be saying "Farewell Fiesta" in this year (2023) as production of the iconic model has now ceased, and final units begin to arrive with dealers.
Ford have made this decision to begin their transition into an electric future. Ford will therefore be accelerating their electrification efforts and will be introducing three exciting new electric passenger vehicles in Europe moving into 2024. As well as this, they plan for all of their passenger vehicles to be fully electric by 2030; all other vehicles in the Ford portfolio to be electric by 2035.
History
We have been honoured to have the legendary Ford Fiesta on our roads for almost 50 years. The car has made such an impact on the automotive industry and almost everyone has a fond memory and a story to tell about the iconic vehicle. The Ford Fiesta has spanned seven versions each more innovative than the last. Lets take a look back at each of them as we say farewell.
Mk1 Ford Fiesta: 1976 -1983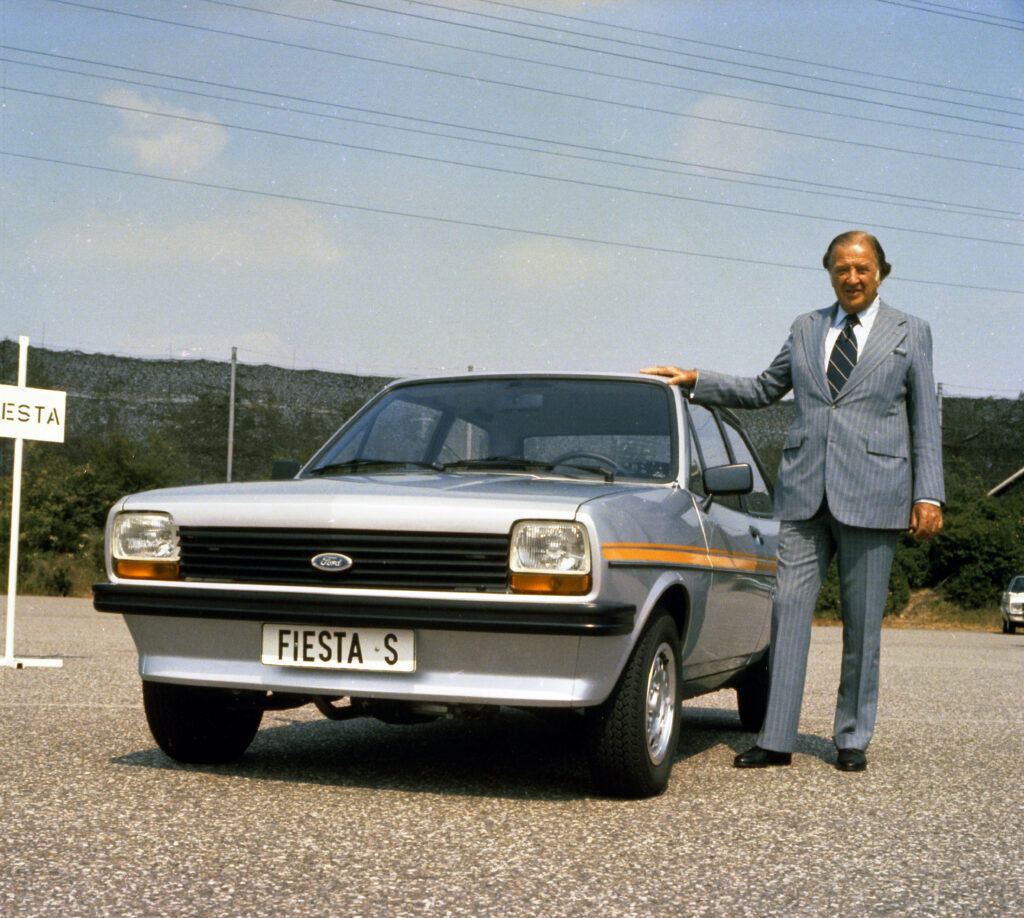 During the 1970s, Ford identified the new supermini sector and wanted to enter into this new area of the automotive market. This is when Ford decided to begin creating the first Fiesta, beggining what was then called the Bobcat project. It was 1975 when Ford announced the name we all know and love today … the Fiesta!
The MK1 set out to be a simple and straightforward affordable vehicle with low maintanence costs, which it clearly acheived becoming incredibly popular en masse. It was also the first ever Ford car to have a transverse engine layout. Not only this, but, it is often credited as Ford's first globally successful front-wheel drive model.
It certainly made an impact as by 1983 Ford had sold over a million fiestas and began to find it's home amongst the 'boy racer' community which eventually became a cult following.
Mk2 Ford Fiesta: 1983 – 1989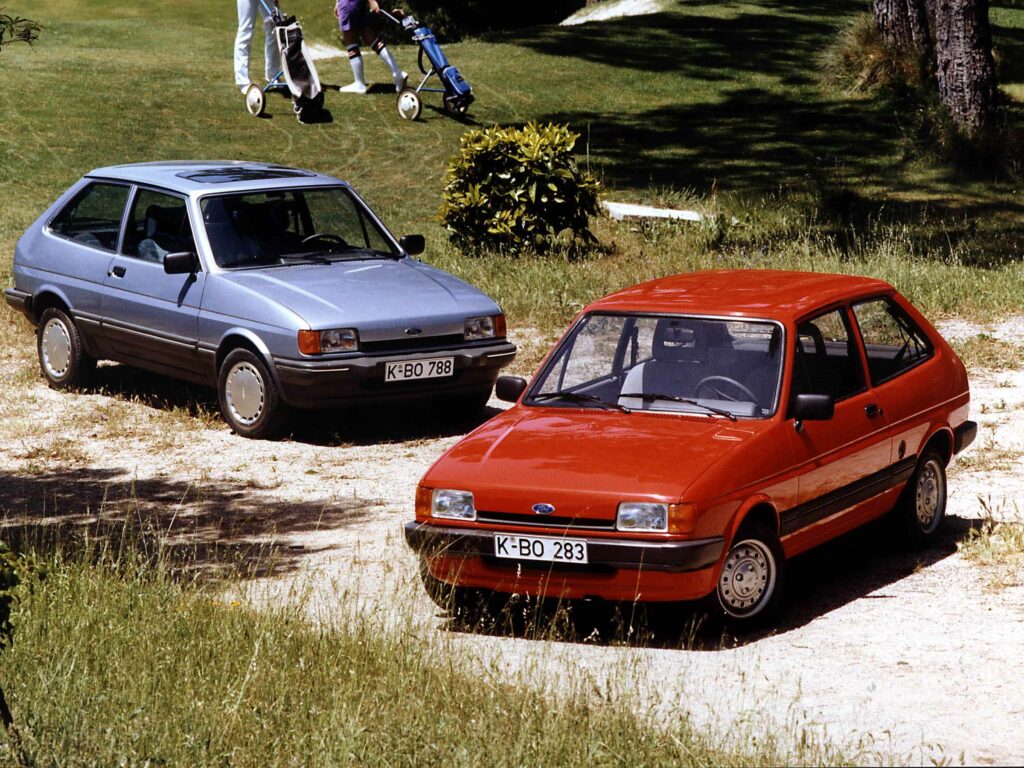 After seeing such success with the Fiesta, Ford decided it was time for and upgrade, the Mk2 was born. Now the Fiesta came with a wider variety of engines, wraparound headlights and a revised interior. The Mk2 was available with a petrol or diesel engine as well as a more sporty XR2 variant. The Mk2 also introduced 5-speed manual transmission.
The Fiesta was now one of the UK's top superminis, sitting at the top of sales charts across the UK and Europe. By 1989 Ford had sold over 4.5 million Fiestas!
Mk3 Ford Fiesta: 1989 – 1997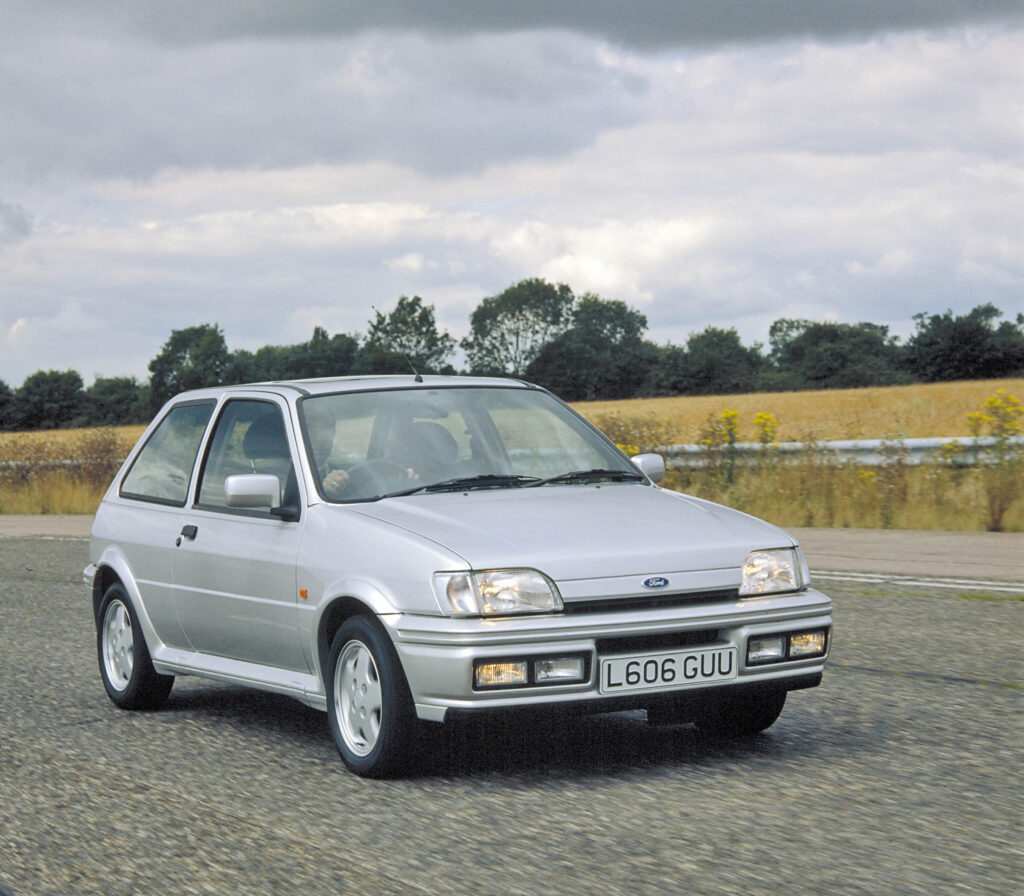 As we entered the 90's Ford decided it was time to introduce some more revolutionary updates to the Fiesta. Introducing the Mk3!
Practicality was at the core of the Mk3. It now being sleeker by design and available as a 5 door hatchback for the first time. As well as having the capabilities to feature a longer wheelbase. A neater interior, better seats and a heated windscreen resulted in improved refinement for the Mk3 comparitive to its predeccesors. The Fiestas performance was also drastically improved with the intoruduction of Ford's Revised High Compression Swirl engines. This was quickly followed by fuel injected engines in 1991.
The Fiesta's popularity remained intact, Ford sold over a million Mk3 models within the first 2 years of production.
Mk4 Ford Fiesta: 1995 – 2002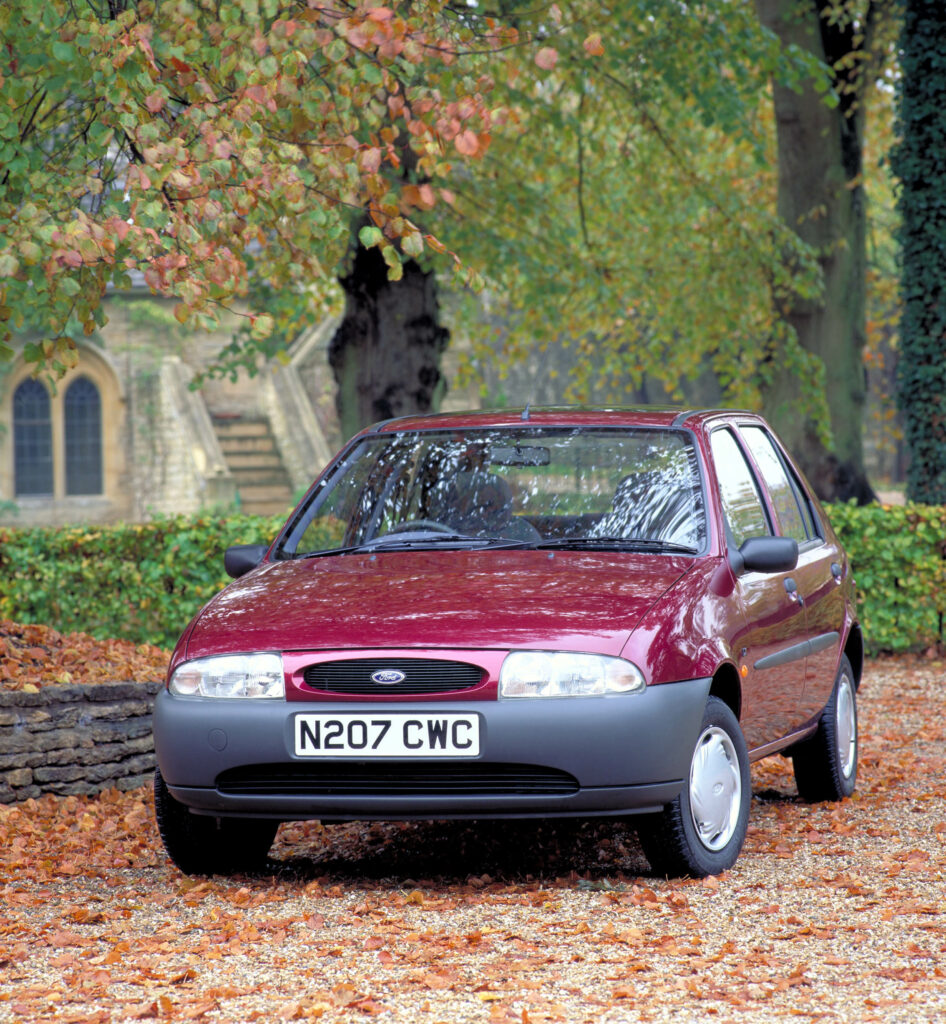 The Mk4 introduced perhaps the most distinguishable changes, Ford took the Fiesta in a more smooth and well … rounded direction. But there is a lot more than meets the eye, the Mk4 also came with an updated engine line-up including New Zetec SE engines!
This was the last model to be produced in Ford's Dagenham plant before it was closed down in 2002.
Mk5 Ford Fiesta: 2002 – 2008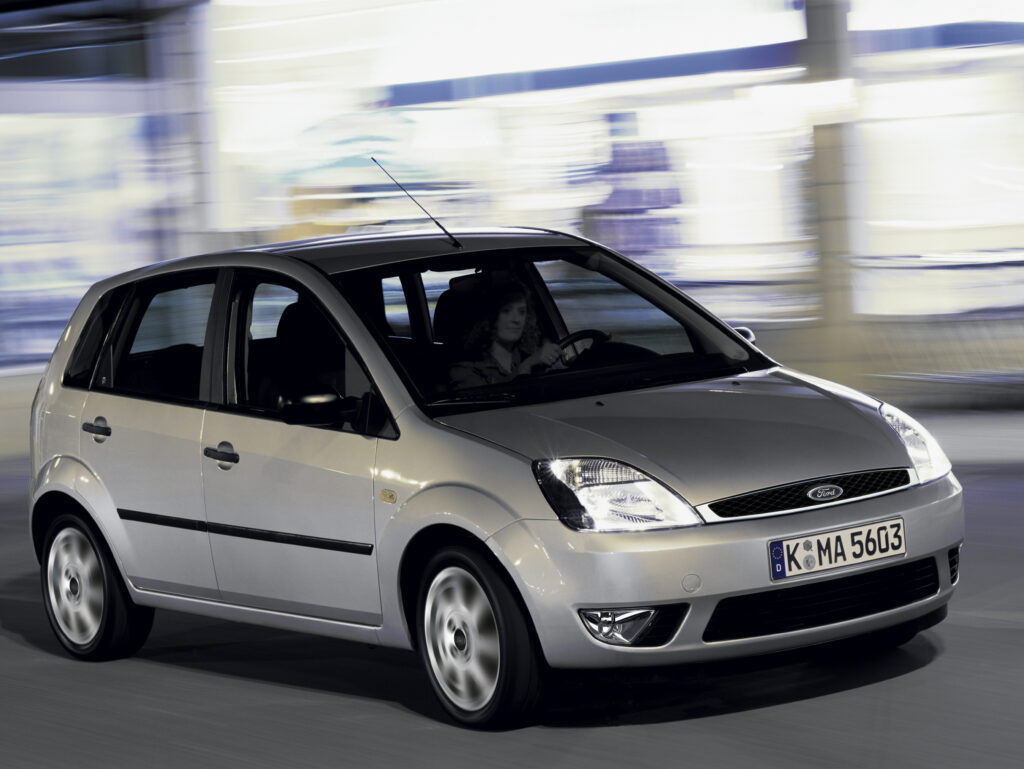 This is the Fiesta that comes to everyones mind when you think Fiesta, the Mk5 became the best selling generation of to date.
Most of the engines were carried over from the Mk4, ranging from 1.0-litre petrol options to 2.0-litre diesels. Tech such as Bluetooth, MP3, automatic headlights, and power-fold door mirrors also made an appearance in the Mk5 which gave the supermini that 'big car feel'.
There were a number of special editions available during the Mk5 era, including Zetec S 'Anniversary', 'Celebration' and 'Red' variants. This certainly was the golden age of the Fiesta.
Mk6 Ford Fiesta: 2008 – 2016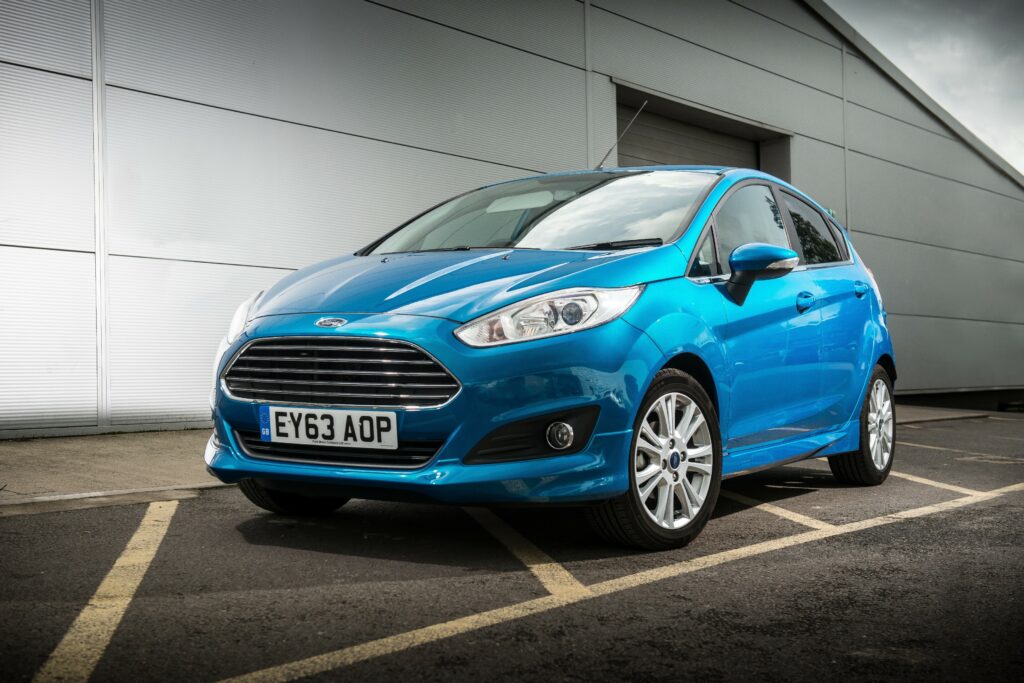 Ford introduced the Mk6 variant of the Fiesta in response to the global financial crisis as people were looking for smaller more econimc cars to cut down on costs. Ford reduced it's costs by introducing a new production strategy in which, Fiestas became produced identically regardless of their region. This increased production efficiency allowing the cares to remain more affordable to its potential drivers.
It was the Mk6 that was first entered into the rallying world, gaining six victories as a result. The Fiesta's popularity didn't diminish, Ford sold over 300,000 units per year in europe alone in its 8 year production run.
Mk7 Ford Fiesta: 2016 – 2023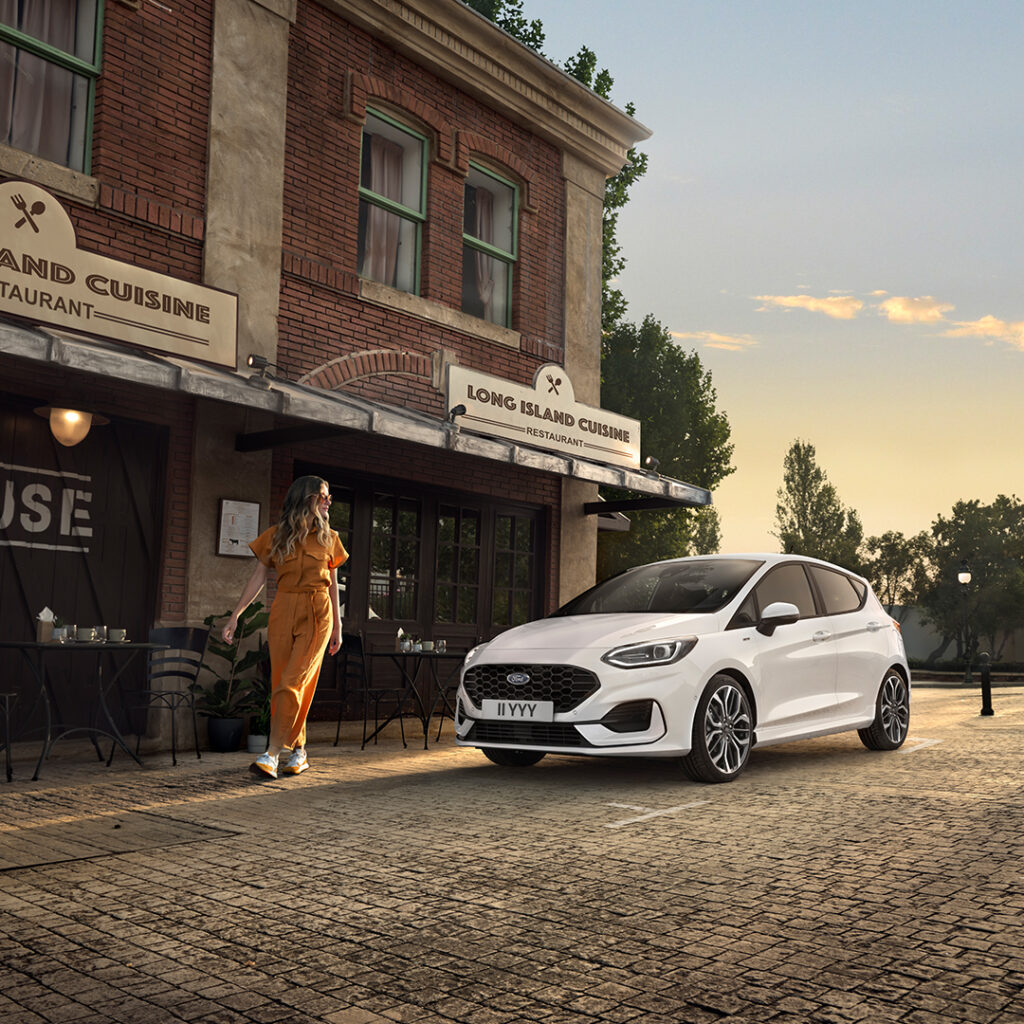 The Mk7 … the last Fiesta. During this era we have seen some of the most refined Fiestas of its time, including the luxury vignale models. The Mk7 also improved on the success of its predeccessor in the rallying world. The Fiesta has acheived so much in its 40 years with us, but now its time for Ford to once again make new steps for the future of the automotive industry.
You will still be able to buy used Fiesta's for the forseeable future. If you asre interested in being among the last to buy a Fiesta why not check out our reviews of the Ford Fiesta ST (new/used), Ford Fiesta Active or the Ford Fiesta Van to help inform your decision.
Farewell Fiesta!
FAQ's
Why are Ford ending production of the Ford Fiesta?
Ford are accelerating their efforts to go all-in on electrification with passenger vehicles
to become fully electric by 2030 and all vehicles across Ford's portfolio to follow by 2035. Ford have decided to discontinue producing the Fiesta to commit to the first of these electric vehicles which will
arrive before the end of 2023.
Wasn't it originally the plan to produce Fiesta in parallel to the new model?
Ford are accelerating their efforts to go all-in on electrification regarding passenger vehicles
and are also expecting an increased demand for new vehicles to be manufactured at the
Cologne Electrification Centre. With this decision Ford can fully concentrate on the launch of
this new vehicle and quick upscale of the volume production in 2023. Electric passenger
vehicle production at the Cologne Electrification Center will reach 1.2 million vehicles over
a six-year timeframe.
Will the Fiesta be replaced by a new car with a new name?
Ford aren't commenting on future product plans. However, they are committed to bringing 3 new
exciting electric passenger vehicles to Europe by the end of 2024.
Is this the end of the Fiesta nameplate in Europe and beyond?
It is the end of the Fiesta nameplate as we currently know it. However, you can never say
never for any nameplate for the future. That being said, Ford currently have no plans to use the Fiesta
nameplate in their portfolio.
Will all the vehicles ordered be produced and delivered to customers?
All vehicles that are currently on order will be produced and delivered.
Will it be possible to order a Fiesta in the coming months?
Ford are keeping the orderbooks open until the remaining production volume is filled. We
cannot be sure exactly how long that will be but will ensure that we keep people updated with information as we receive it.
If you would like to order a Ford Fiesta, get in touch.
Will you be producing any 'last editions?
There are currently no plans for a 'last edition'.