Vauxhall has launched a new Etiquette Guide for EV drivers, in partnership with leading British etiquette expert, Debrett's. The Guide to Electric Vehicle Etiquette provides tips on how to navigate life with an EV.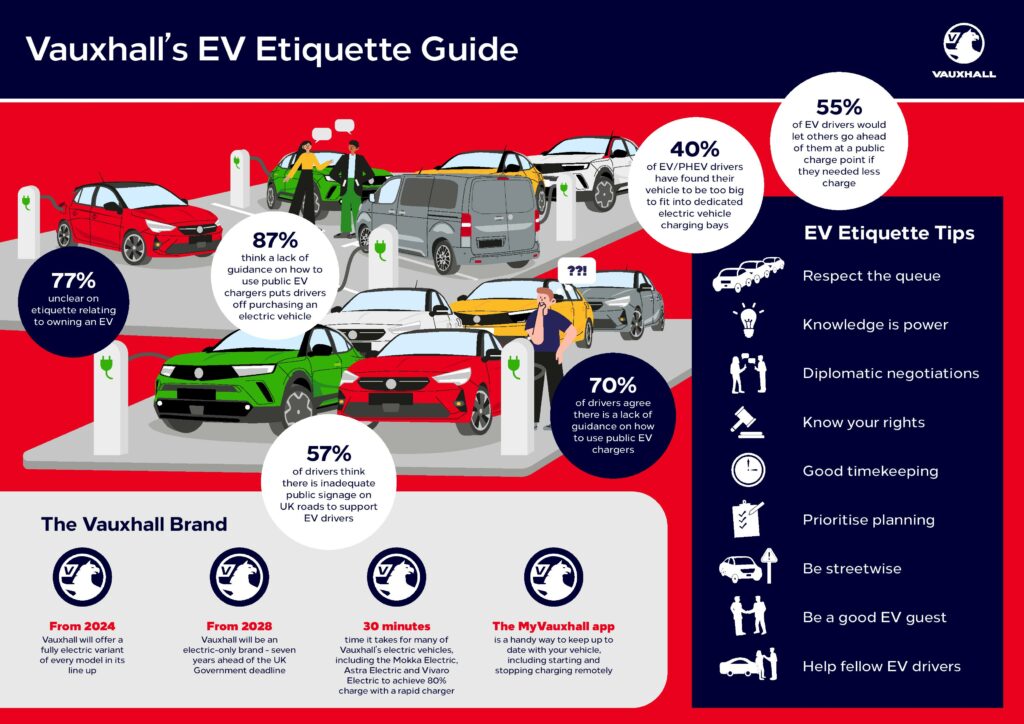 Introduction
Vauxhall's research finds that almost 90% of UK drivers believe there is a lack of guidance surrounding the use of EV chargers. The research also highlights that people think this is preventing people switching to electric. Vauxhall also found that 77% of people feel the etiquette surounding EV ownership is unclear.
These tips, compiled with the help of electric vehicle drivers and industry experts, provide guidance on EV etiquette. This includes; how to queue at a public chargers, negotiating charging time and being a good EV house guest.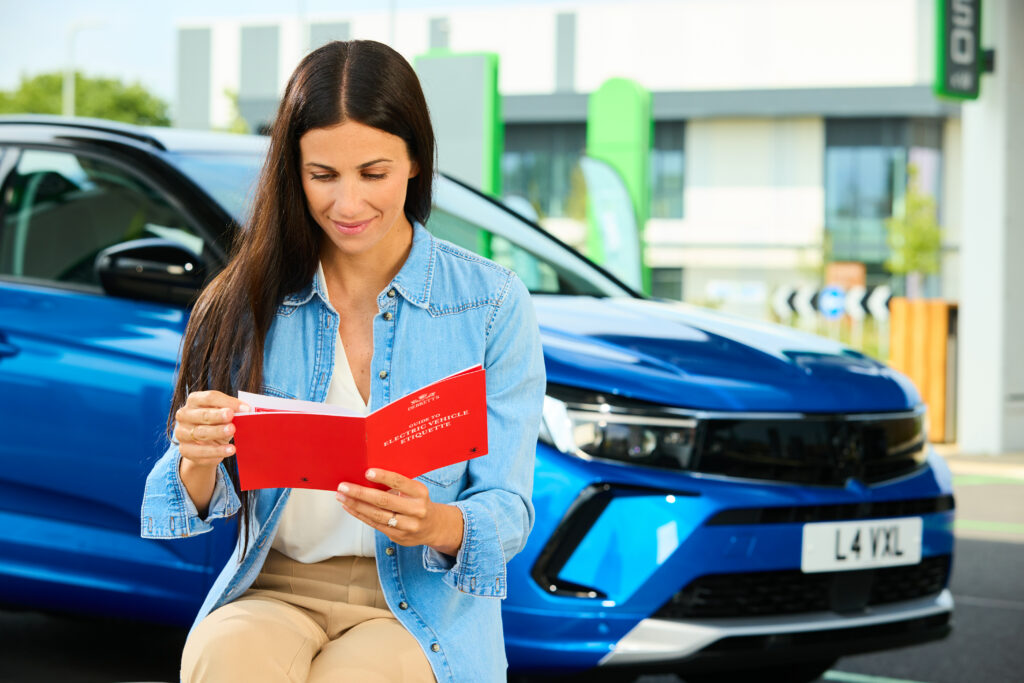 Vauxhall EV Research
Vauxhall's research highlighted several differences between EV and petrol/diesel drivers regarding their interactions with other motorists.
Queue Skipping
Their research states that 55% of plug-in hybrid or Electric Vehicle drivers would let another driver who needed less charge in front of them at a public charge point. Only 15% of petrol and diesel drivers said they would do the same at a petrol station.
50% of all drivers suggested that they would be uncomfortable asking someone else to vacate a space at a petrol station or EV charger. Vauxhall's Guide to Electric Vehicle Etiquette provides advice on how to diplomatically approach other drivers. The brand has also created timing cards for drivers to put in their vehicles to keep other motorists informed of how long they'll be charging for.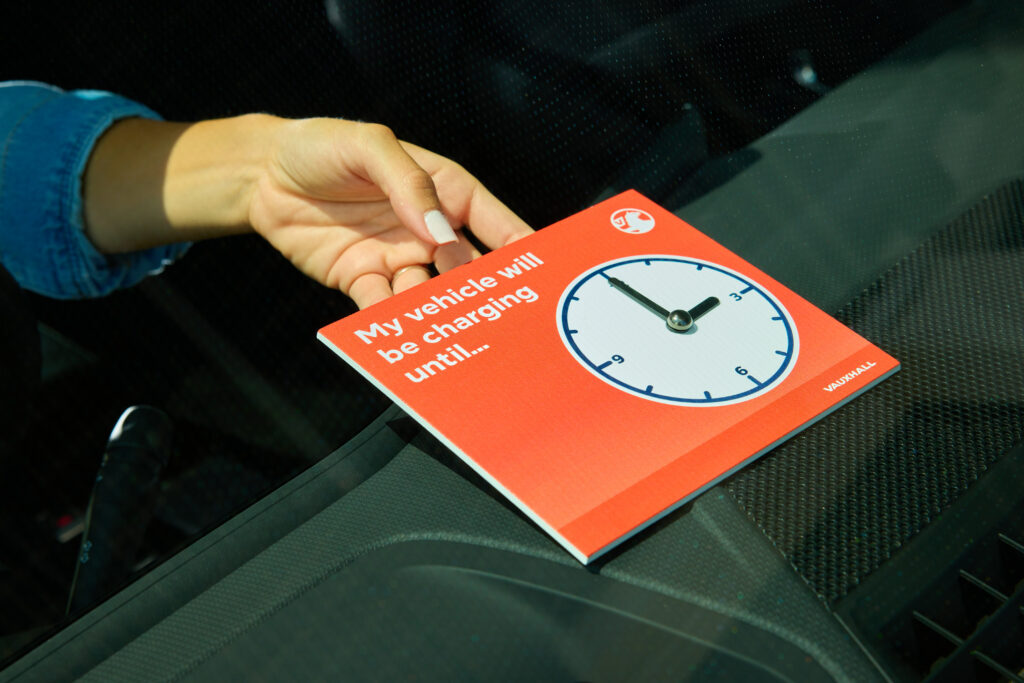 EV Charging Bays for Parking
Vauxhall's research highlighted that almost half (46%) of EV and PHEV vehicle drivers have experienced being unable to park in a charging bay because a non-electric vehicle was taking up the space. Vauxhall also found that 40% of electric vehicle drivers find that charging bays are too small for their vehicle.
When it comes to home charging, almost two-thirds (64%) of drivers said that if a visitor asked to charge an EV at their home, they would expect them to cover the electricity costs. To be a courteous EV guest, Vauxhall's guide recommends politely asking your host, taking into account electricity tariffs to charge at the cheapest time, and perhaps leaving a parting gift. Alternatively, drivers can rent charging facilities from private residents nearby, through companies such as Vauxhall partner, JustPark.
Vauxhall's Mission for the EV Revolution
From 2024, Vauxhall will offer a fully electric variant across every model in its line-up and will be an electric-only brand from 2028 – seven years ahead of the UK Government deadline. Vauxhall already offers drivers a fully electric line up across its light commercial vehicle (LCV) range, and is the UK's best-selling e-LCV manufacturer.
Not only this but, with the arrival of the Astra Electric and Astra Sports Tourer Electric this year (2023), Vauxhall customers will already have a choice of six fully electric passenger vehicles.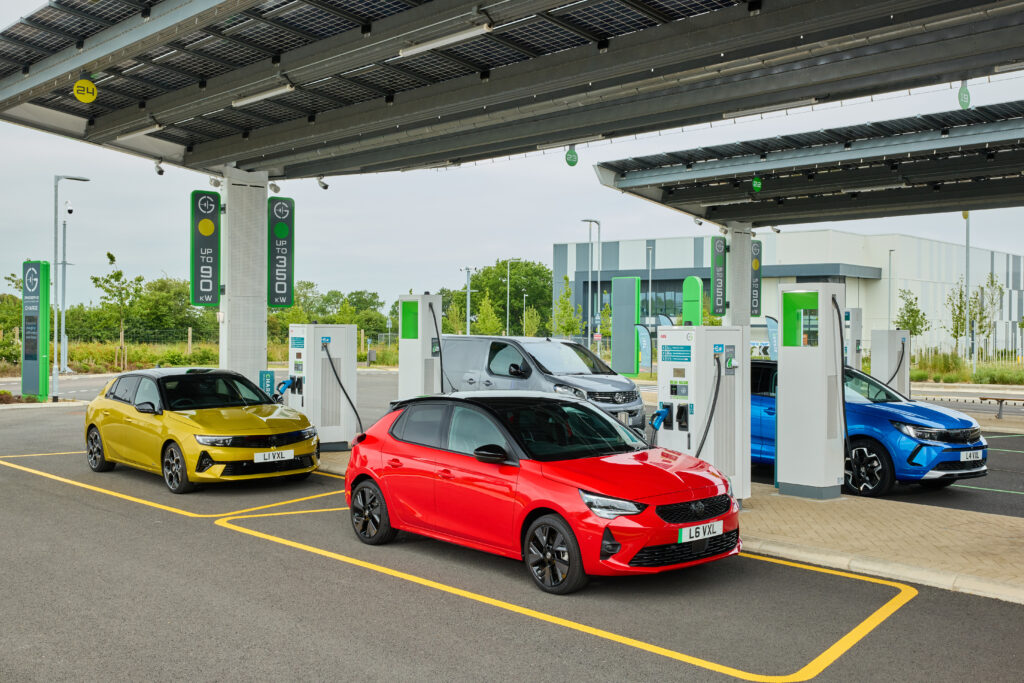 Vauxhall's Guide to Electric Vehicle Etiquette also provides support on: how to queue orderly when waiting to use a public charge point and being aware of any EV-dedicated signage in the area that may be there to guide you.
"As the electric vehicle revolution transforms our roads, our behaviour and etiquette must accommodate changes. It is clear that many drivers are uncertain about the etiquette relating to owning an EV. The new Guide to Electric Vehicle Etiquette aims to address these uncertainties, providing clear guidance on charging and parking protocols, as well as some recommendations about good etiquette that will contribute to a civilised and agreeable EV experience." Liz Wyse, Debrett's
"As part of our mission to electrify Britain and to become an electric-only brand from 2028, Vauxhall is committed to making owning an electric vehicle as easy as possible. With over three quarters of drivers unsure on electric vehicle etiquette, this very British guide is designed to answer any of the day-to-day questions that prospective EV owners might have." James Taylor, Managing Director, Vauxhall
See the Vauxhall electric range today.